Wellpark Avenue
Info+
This archetypal Auckland villa in a popular central suburb has been transformed with the addition of a second living space at the back of the house, incorporating a modest kitchen, new family living room and dining annexe, house bathroom and laundry.

The amount of space that has been added in square meterage is not substantial but the amenity is.

The familiar layout of the original villa has not been touched, an entry porch and bay window face the street, the front door opens onto a hallway with rooms opening off it and another door opens to the addition. This peeks out along the side of the house as a black timber insertion and is the only indication from the street that a new space has been added.

The kitchen has been largely untouched, updated with new black tap ware and the timber shelving unit which houses cookbooks and family knick knacks, helping to create the feel of a designated dining space.

Timber flooring in the kitchen/dining area complements the original house and the step down and shift to a concrete floor demarcates the living room. Cleverly furnished to make the most of this space, with a double facing couch and ply built-in bunk seating.

The black-stained timber insertion houses the "secret" bathroom and laundry, which disappear when the door is closed.

The pitch of the addition's roof is sloped and is placed below the original frieze, beneath the eaves of the existing house, thus it reads as two architectural styles placed side by side, highlighting the different detailing and feeling of each space. As an example the existing house has windows that appear as gaps within walls, in the new addition the windows read more like an absence of walls. The existing timber trim in the original house fill the junctions such as the architraves, skirtings, scotias and battens, whereas in the new addition the wall planes blend smoothly to the ceiling.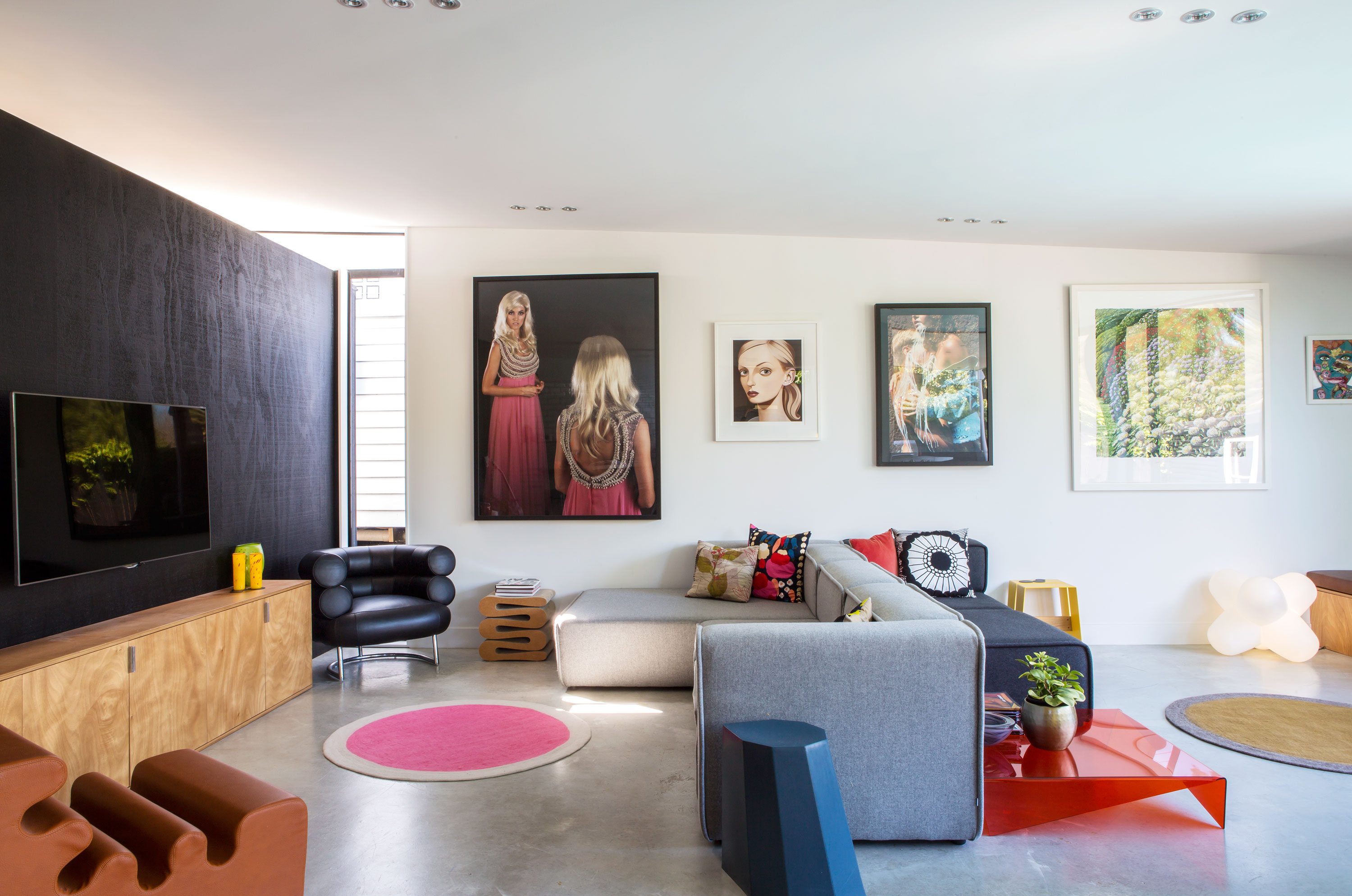 Location - Westmere, Auckland
Project type - Renovation
Year - 2014