Sefton Ave
Info+
DAA was approached to extend and open up this previously dark bungalow. The brief required a new bathroom, ensuite and laundry, plus a new kitchen/dining/living space and flexi room.

The original house retains many of its bungalow features which sit well against the clean lines of the new interior spaces. These make clever use of size and space, textured glass and continuous tiles cheat space in the bathrooms and a high vaulted skylight in the laundry makes this space feel larger.

The extension is unashamedly modern, a mono-pitched pavilion to the rear. The link provides a moment of pause as you transition from the old to the new. Traditional features are put aside in favour of clean lines. Newer materials, larger openings, pitched ceilings and modern detailing reign supreme in contrast to the more traditional original.

Surprisingly it is the smallest room in the house that has become the most loved, a two metre long window seat off to the side of the link, perfect for book reading and afternoon naps.

The corner of the pavilion completely opens up blurring the lines between inside and out, the addition opening to the patio and generous landscaping. Existing palms were retained and designed around, ending up housed in a raised planter, and viewed from the kitchen window.

A horizontal datum of beams and awning roofs runs along the exterior of the pavilion, providing a human scale to the base whilst the ceiling and building form soars beyond it into the sky.

Natural colours and materials were used throughout, ply ceilings, concrete floors, natural toned greys and charcoal for the kitchen. These tones keep it fresh and play nicely against the green of the landscaping.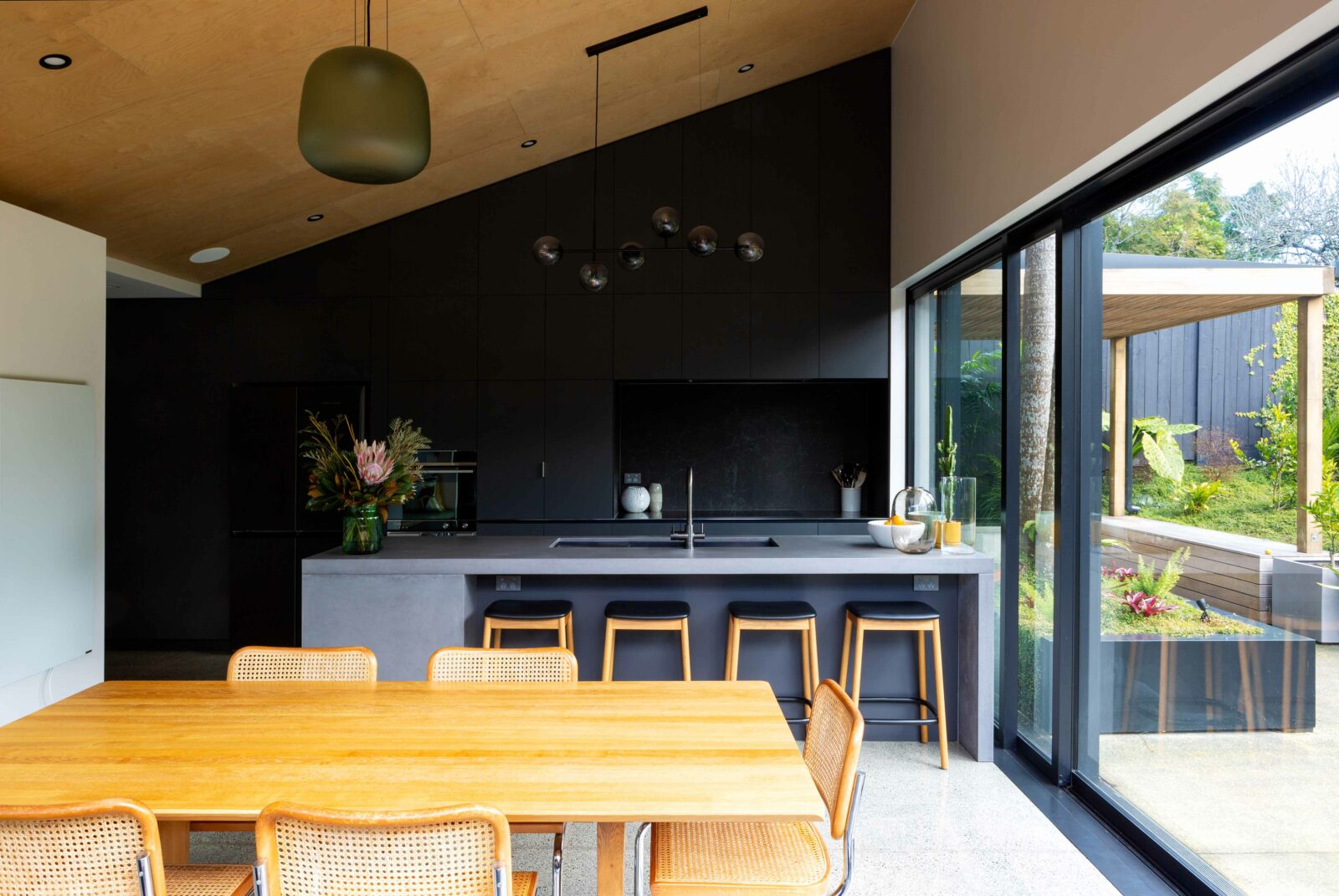 Location - Grey Lynn, Auckland
Project type - Renovation
Year - 2022