Mangawhai
Info+
The house has been designed like a ribbon and unfolds as it steps down the site. Each level has been positioned to relate to the site around whilst maximising views. The main living spaces and master bedroom in particular are designed facing towards the amazing view.

As the house unfolds the volume of the roof allows high level windows to create light filled spaces in the kitchen and main bedroom area.

The design of the kitchen is set around two axes. One towards the view of the estuary and the other towards the enclosed deck and indoor living space. The kitchen island features a raised table top for the family to sit around and a hidden butler's pantry behind the main kitchen.

The ensuite is all about the connection to the landscaping and louvre windows and a door to the outside further connect this space to the adjacent garden. The stone and tiles are natural and tactile again blurring the lines between inside and outside. Terracotta tiles on the floor bring a natural warmth and feel amazing underfoot and the bath has been located for a sneaky view of the estuary.

The kitchen design was in collaboration with Charlotte Johnson and Niche Design and the bathroom design was in collaboration with Charlotte Johnson.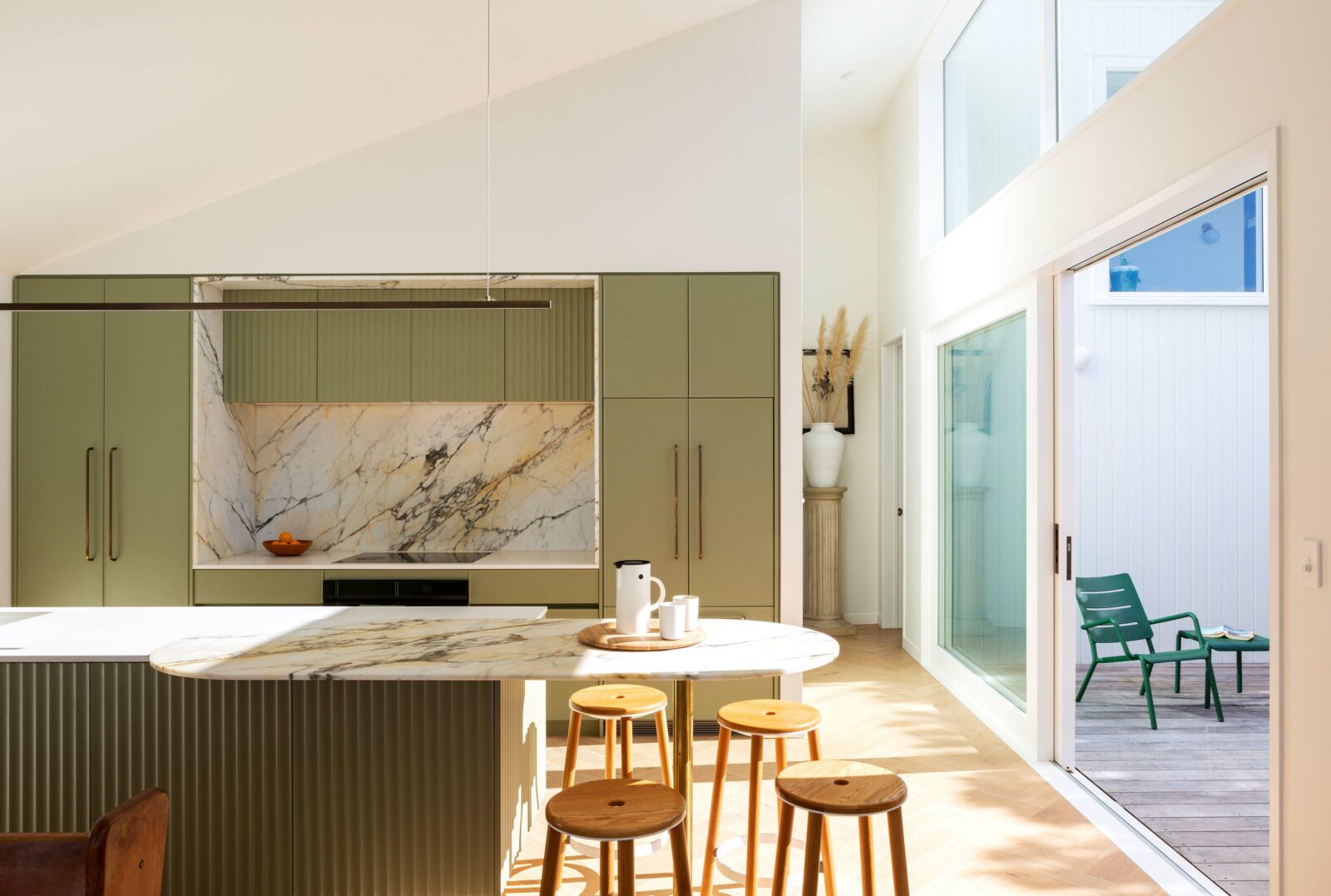 Location - Mangawhai Heads, Mangawhai
Project type - New house
Year - 2022