Mt View 2
Info+
Roadside this bungalow gives little away of the green-filled valley it overlooks from the rear. The renovation has maximised this outlook bringing much needed light and sunshine into the living spaces and incorporating wide views of the garden and the borrowed landscaping beyond.

Kitchen, living and dining seamlessly co-exist and are spacious enough to allow the family to be together within this space and apart at the same time. A generous window seat provides a delightful spot for sunbathing.

The roof design is an echo of the existing house roof with high level windows flooding the space with light and afternoon sun. Large sliders open to a generous deck, further encouraging a connection to the outdoors.

The kitchen/dining area is designed as a hub for family living. Corners are curved to ease the natural flow around the island block. The use of the green panels further highlight the connection to the outside and the timber panelling plays well against this.

A butler's pantry and laundry is tucked behind the main kitchen and can be shut off when required. An open shelving unit integrates into the main kitchen and conceals the door to the main bedroom. These repeat the curved edges of the island block and provide the perfect spot for cookery books and other precious objects.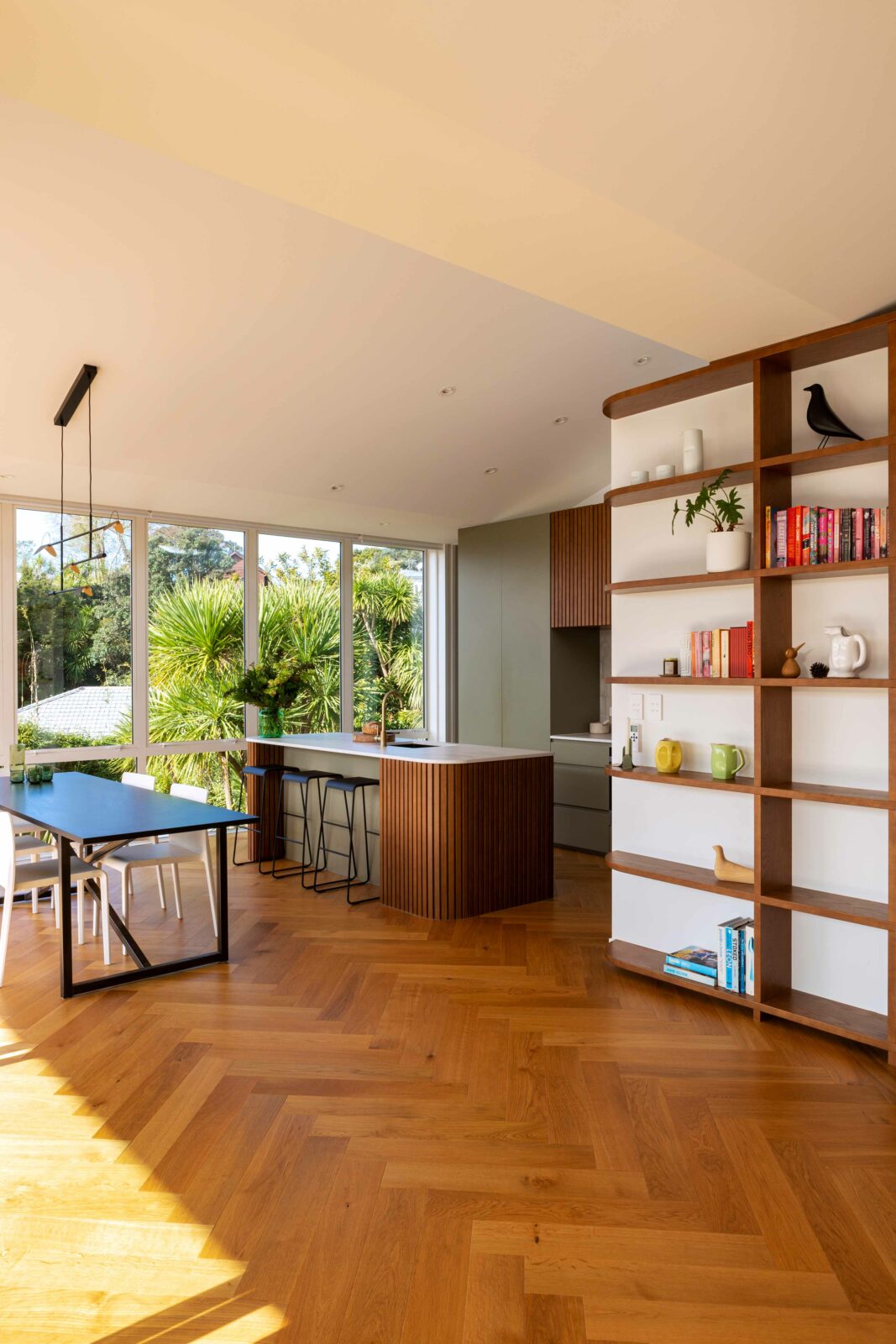 Location - Morningside
Project type - Renovation
Year - 2022