Regina St
Info+
With Coxs Bay park as their backyard privacy was essential for this family home for five. The design provides privacy both within and without and delivers moments of whimsy alongside the essentials of modern living.

The street façade is a striking aspect of black-stained timber screens at various heights, these incorporate the garage door and a curved screen, which along with strategic planting shields a bedroom from the street.

The planting throughout the project engages with and entwines the house. The entry courtyards with pocket gardens and round stepping stones lead you from the street to the front door, where the stepping stones transition to concrete platforms under cover of a wide timber eave.

From the entry, a frameless plate glass wall, the house seamlessly opens up to the open plan living in one direction and the kids' bedrooms, playroom and family snug in the other. The stairs to the master suite provide an attractive visual backdrop and the light from upstairs spills down, lighting the gallery.

Carefully positioned blade walls and height considerations ensure privacy but in turn also provide pockets of fancy for the public view.

Black cedar screening is used extensively throughout the house, both as external cladding but also features internally in the entry, kitchen, dining and lounge areas. The black brick boundary wall is also replicated inside the house, providing the rear wall of the living room and in turn mimics the curved screen out front, curving out to the public walkway.

The open-plan kitchen, dining and living room opens seamlessly to the backyard and pool via expansive sliders and the park view beyond is "borrowed" in the Japanese use of shakkei. The green view is framed beautifully upon entering the front door and visible from the length of the gallery.

Cabintery has been used extensively and goes hand in hand with the building itself, cabinetry panels become walls and hidden doors, while shelving defines spaces.

Timber features inside as the ceiling of the entry gallery and as shelves and touches of brass throughout complements this warmth in striking contrast to the predominant black finishing.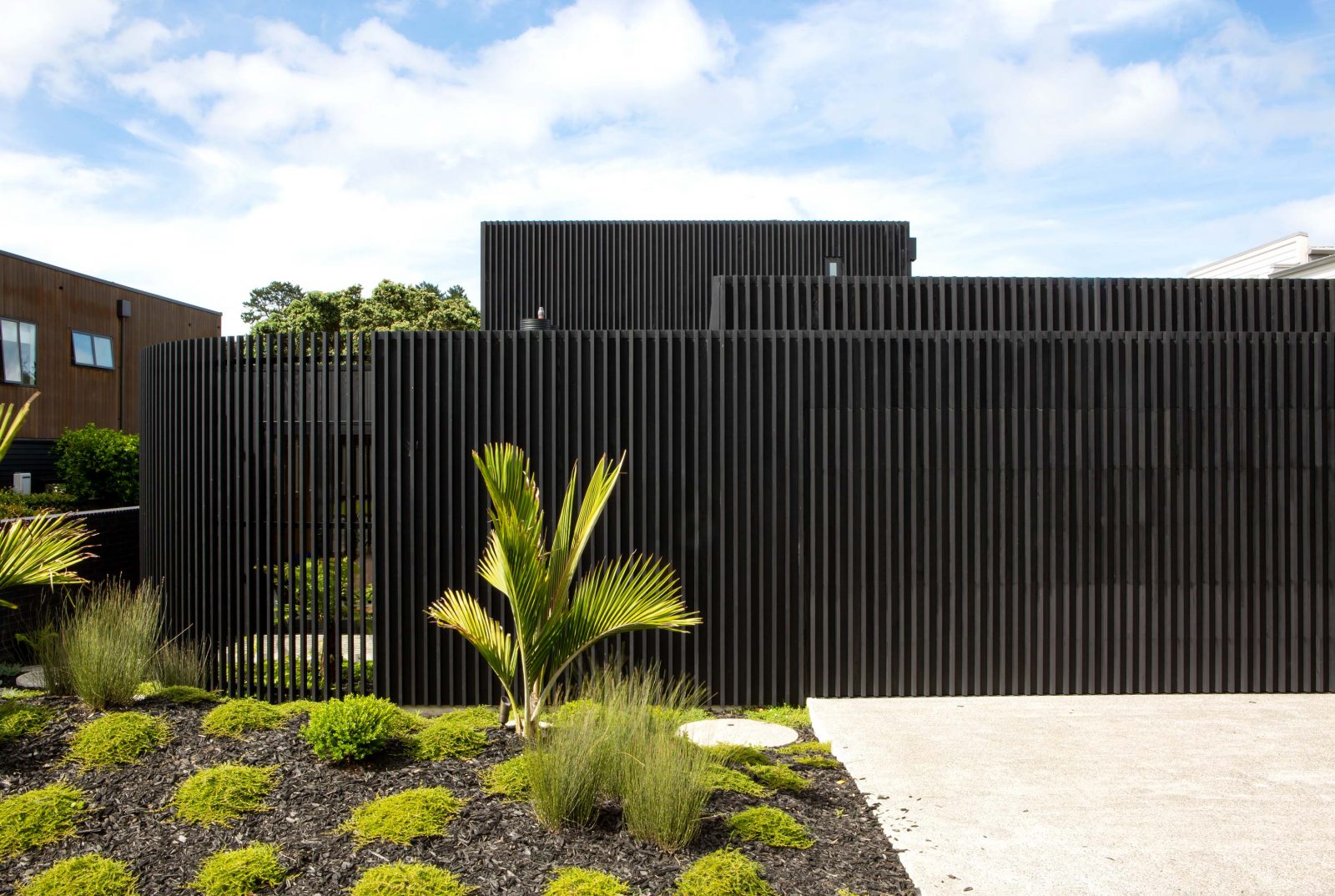 The first concept Tim presented back to us gave us a huge deal of confidence that DAA understood what we were about and would deliver us a home that we would love.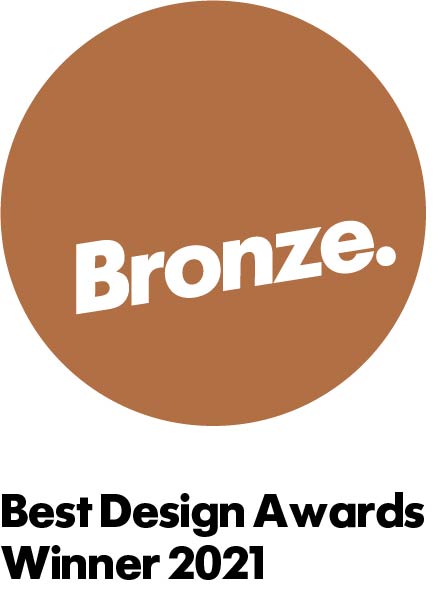 Location - Westmere, Auckland
Project type - New House
Year - 2020