King George
Info+
The brief called for a 4 house development on a site in Epsom which had previously housed a large old villa divided into flats. The client lived in one of the flats and wanted to stay in the same location but upgrade to something more modern.

Epsom, like many Auckland suburbs is home to a considerable amount of infill housing, a lot of this dating to the 80's when architectural design was not uppermost in developers minds. The result is a hodge podge of uninspiring multi-unit residences with very little to recommend them apart from the location. This is not one of those developments.

The top floor of each house is identical in plan and the materials repeat throughout but that is where the similarity ends. Each house feels very much like a stand alone entity not a cookie cutter facsimilie.

The asymmetrical gable roof of each has been rotated by 90 degrees, making them look and feel very different from each other and the exterior cladding on house number 2 retains its natural colour, in contrast to the black stain of the other houses, a delightful anomaly.

Each house has 3 bedrooms, 2 bathrooms, and a garage cum laundry, providing ample amenity for a family. The large living space opens directly from the front door, however this is cleverly delineated by the exposed stair which acts both as a design feature and also provides a sense of entry.

The living room feels spacious and light, opening onto a private terrace and the kitchen and dining room, this in turn boasts a second terrace, the concrete wall provides a stunning visual backdrop and runs from the front of the house to outside.

The pre cast concrete panels have been textured with a horizontal pattern, this plays against the patterning created by the timber battens in the stair screens, and the pergolas and fencing throughout the project.

The materials play with contrast from the warmth of the timber used throughout to the cooler concrete and stone bench top.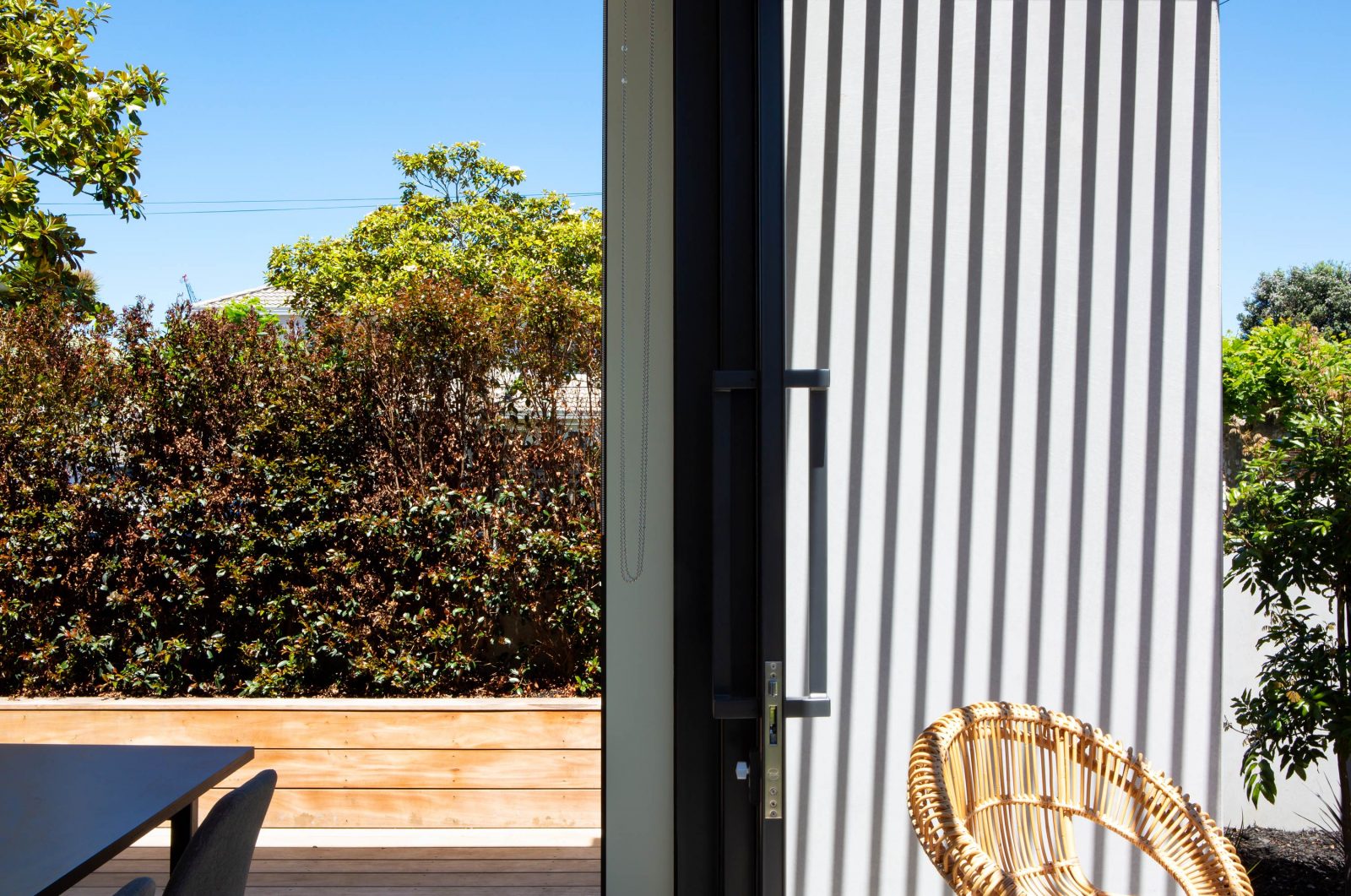 Location - Epsom, Auckland
Project type - New House
Year - 2020