Onepu House
Info+
Though dated, this intriguing house in surburban Manly just north of Auckland remained a delightful interpretation of early 1980's post modernism and was crying out for a revamp. The challenge came in remaining faithful to the architecture whilst reinterpreting it for a contemporary family of four.

An iconic 80's A-frame style, the rooms were small and cramped with a lack of light. A restrained process of updating and modernising the original without compromising its character, required a subtle change to the flow and connections of the spaces, resulting in a house that feels bigger and functions better.

The general room allocation mostly remained but with a modern twist, for example the kitchen panelling now conceals a hidden door to the master bedroom and ensuite and internal sliders help to partition off the living and dining room.

The open plan kitchen seems to anchor the rest of the house, sitting as it does at the hub and connects to the rear veranda via a sliding window and external bench, making it perfect for entertaining.

Built in furniture complete the renovation and in a nod to the era a banquette style dining nook provides a dedicated space for eating.

Using the existing material palette as the basis for selecting new materials helped to focus the interior design and make the spaces feel more generous.

With the insertion of new cabinetry in complimentary materials and the inclusion of some drama in the use of large scale sliding doors, the retro aesthetic mashes well with the contemporary, a satisfying result.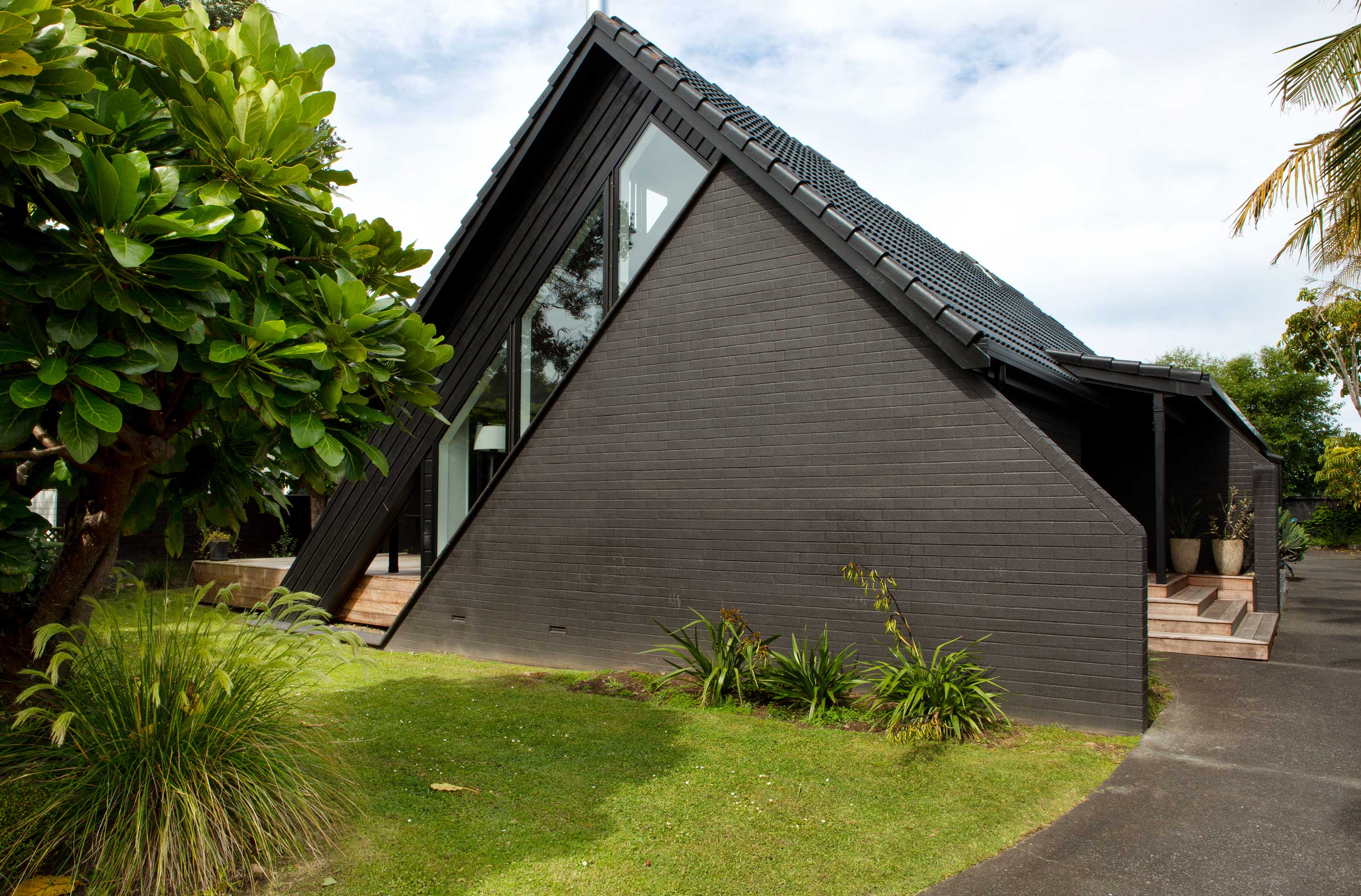 Location - Manly, Whangaparoa
Project type - Renovation
Year - 2019