Mountain View Road
Info+
Inspired by Californian modernism but far from living the dream in a cold and cramped bungalow the brief called for opening up the exisiting house and bringing a taste of the Palm Springs aesthetic to the Auckland suburbs.

The position of the original was elevated but had little connection to the back yard and needed to be opened up to the light, sun and potential views, making the most of this elevation.

The bungalow has been rejigged to allow for separate bedrooms for the children and a master bedroom with ensuite and walk in wardrobe, plus a dedicated laundry and guest bathroom.

In contrast to the solidity of the existing bungalow they wanted something light, open and airy, both in terms of style and functionality. A multi-purpose single room was conceived providing kitchen, living, dining and covered outdoor space, with access to the parking area and both the side and back lawns.

This public space is broad and spacious with glass sliding doors, a dedicated deck and glass balustrades. The kitchen and dining open directly to the outdoor room and the living room steps down a couple of steps creating a sense of separation if required. There is also a study nook incorporated into this space and a butler's pantry.

The timber screen encloses the outdoor room and shields the house from the road creating a beautiful glowing box at night and providing privacy and shelter from the prevailing wind.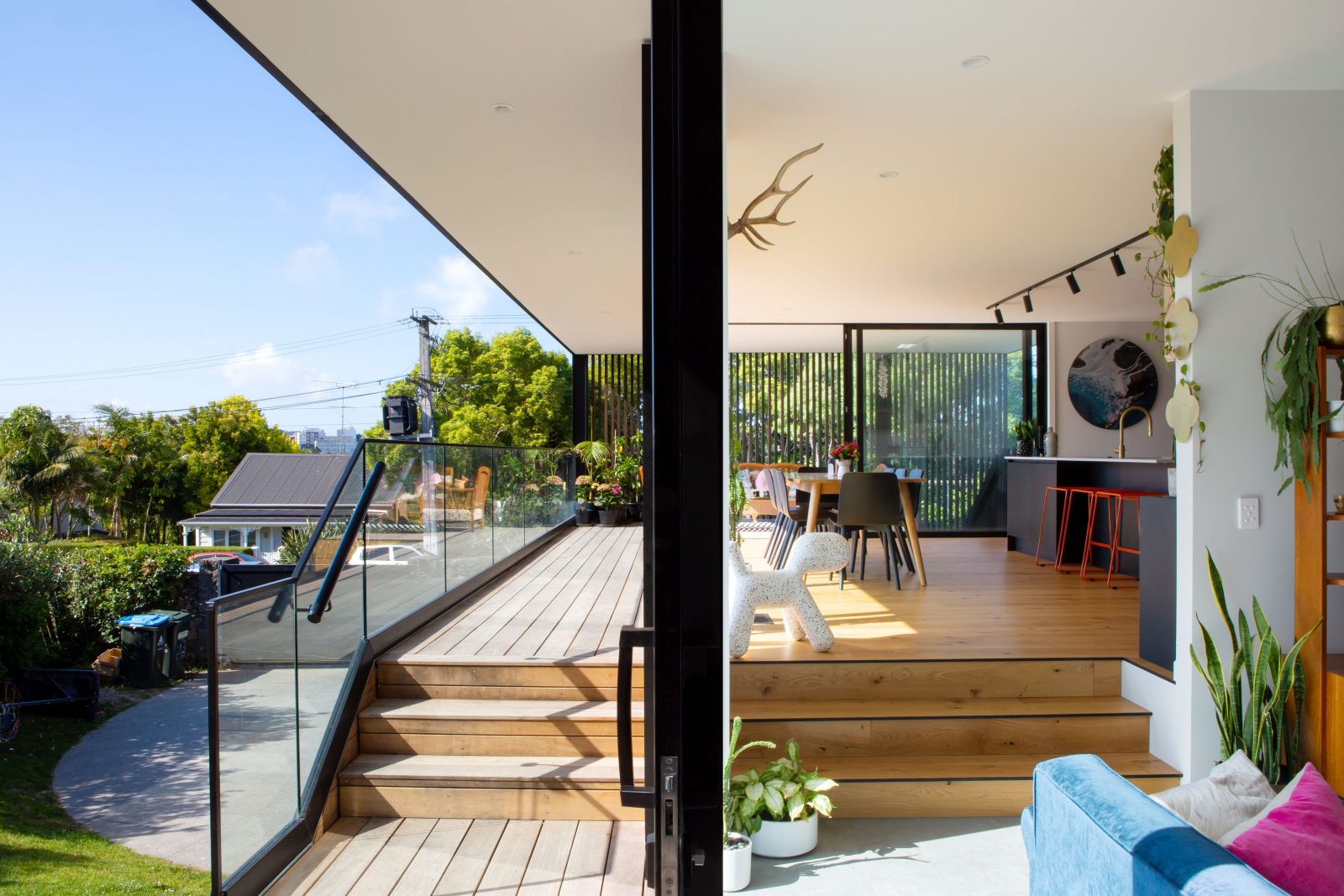 Our new home functions wonderfully well and is aesthetically stunning. DAA were absolutely the right partner to choose and made us realise what was possible.
Location - Western Springs, Auckland
Project type - Renovation
Year - 2019