Hikuai Hill House
Info+
This is a house designed for a young family who wanted to escape the rat race in Wellington for a rural lifestyle in the country. After months of searching they stumbled across the perfect piece of land.

The house sits on a spur ensuring sweeping rural views over the alluvial valley below. Two rectangular structures, one in long run and the other in larch, are laid across the site. These house bedrooms, bathrooms, laundry and study and are oriented towards the view of the pinnacles in one direction and the length of the Tairua River, winding towards the sea in the other.

A floating gabled roof encloses a pavilion containing the public spaces of kitchen, dining and living. A covered deck extends the living room to the west and is enclosed with large sliding barn doors. There are sheltered outdoor areas on either side which are enclosed by the forms of the house.

The modest scale of the internal spaces were driven by the clients who, having recently returned from a cycling trek through Europe, were motivated to live more minimally.

The design process involved numerous conversations about the location of the vegetable garden and how produce would make its way from the garden, through processing and into the kitchen, access via a back door to the butler's pantry fulfilled this requirement.

The house is a reflection of the client's aspirations for town meets country. Simplified rural forms composed on a hilltop country site, easy care finishes including concrete flooring and ply and endless rural views.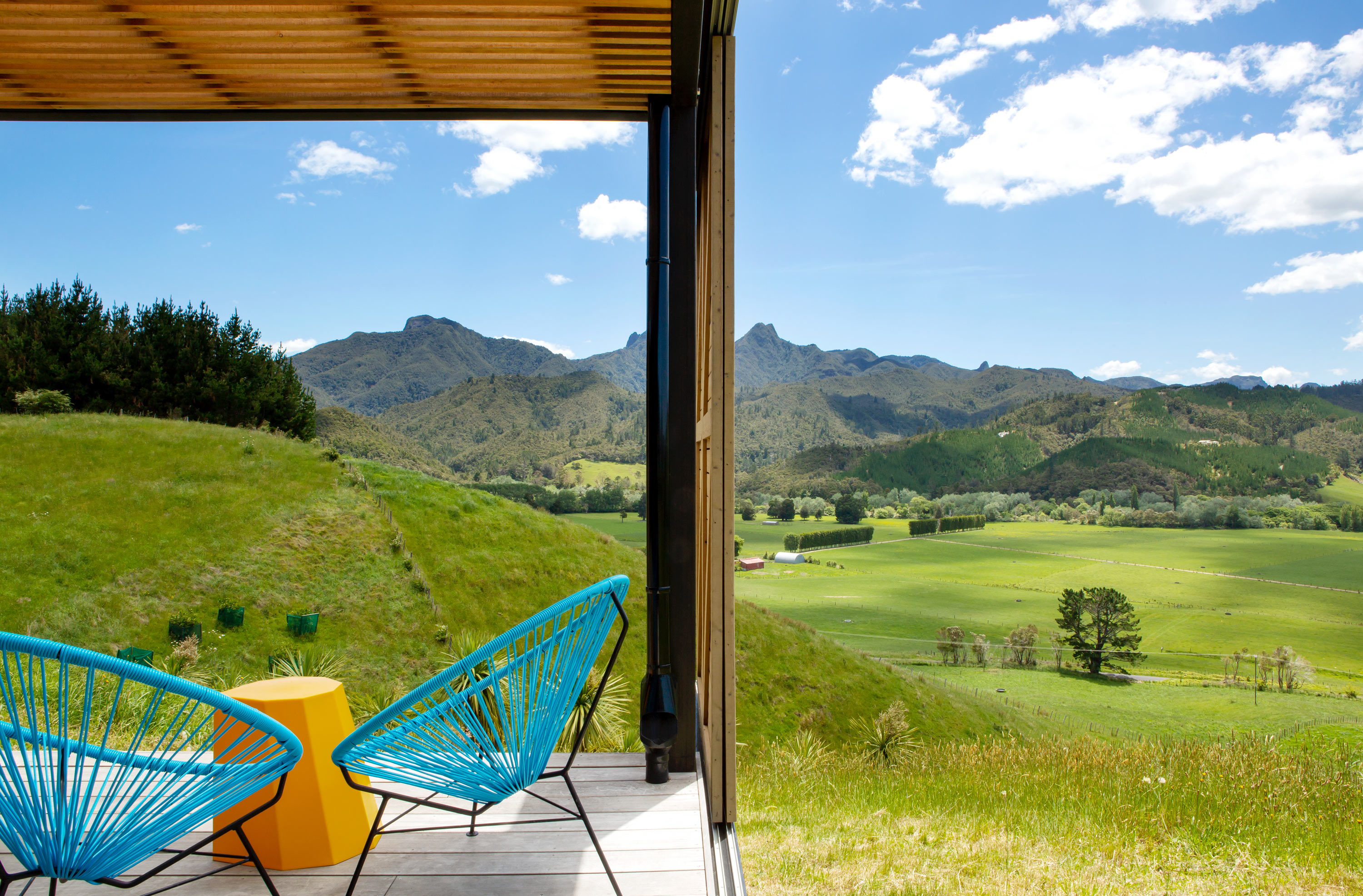 With the added challenge of living down in Wellington while we were building and only making it to site around once a month, we were always confident that DAA were in our corner, and they did a great job of finding solutions for us throughout the build process when challenging elements cropped up.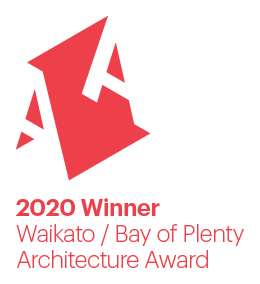 Location - Hikuai, Coromandel
Project type - New House
Year - 2019