Ebisu Restaurant
Info+
Design team: Kirsty Mitchell from Veneer, Tim Dorrington from Dorrington Atcheson Architects, Lucien Law from Shine

A pared back colour palette and clean aesthetic provided a starting point to fulfill the brief for a contemporary Japanese restaurant, incorporating the energy of a bar, with a laid back vibe for casual lunchtime eating, as well as ambient evening dining.

The space is naturally divided with a "terrace" running the front width of the restaurant with large concertina windows. Bathed in natural light and overlooking Quay Street and beyond to views of the harbour, this space naturally lends itself to daytime dining, but easily converts at night to provide an ambient eating experience.

The division between the "terrace" and restaurant proper is created via a frameless glass walled installation. This acts as a screen providing privacy between the spaces and a lush visual backdrop.

Predominantly a black and white space punctuated by neutral tones in the form of the original jarrah posts and beams and brick wall, the interior is clean and streamlined.

The bar is set to one side of the restaurant and works as a stand-alone element. A large void beyond allows views of frenetic kitchen activity through the bottles of sake and Japanese whiskey on display.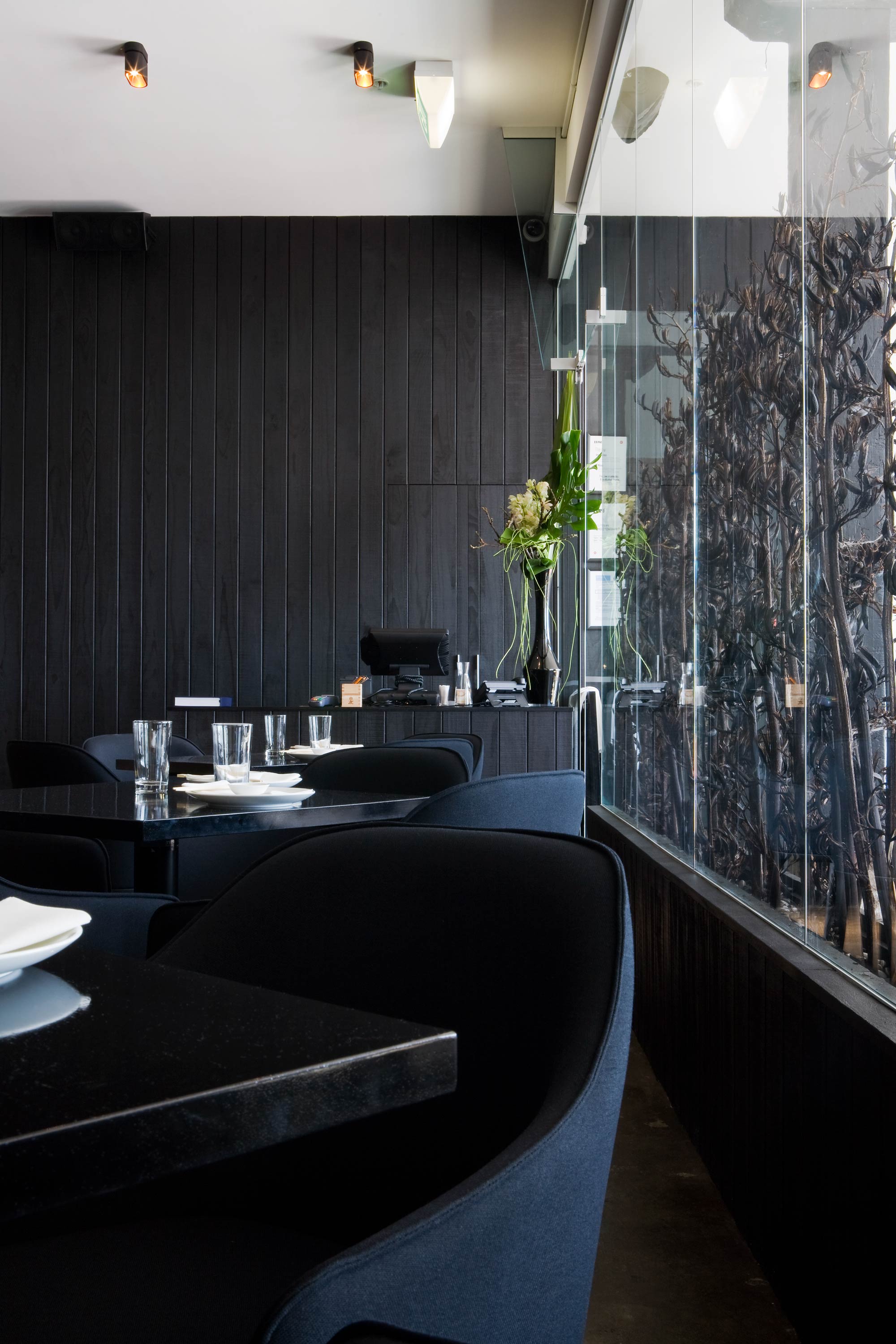 Location - Auckland, New Zealand
Project type - Commercial
Year - 2011