Ewen Alison Avenue
Info+
The brief was for a new family home suitable for four people, which made the most of the neighbouring park, located adjacent to the southern boundary. Privacy in a fairly compromised site, views, sun and space for two young children to play were required, as was the need to comply with the character control rules of the suburb.

In response we came up with the idea of creating a contemporary "cottage" divided into two 9 x 7.3 metre gabled sheds and linked by a gallery, that in turn provides the entrance to the house. The void between the sheds allows for onsite car parking and the requisite flat playing area.

The gabled sheds contain two distinct components of the house, private versus public, with the lower northwestern shed a large open plan living, kitchen and dining room, with concealed laundry and powder room. This opens onto decks and courtyards to the north, west and south, making the most of the sun and providing access through to the park.

The higher northeastern shed contains three bedrooms, the family bathroom, and ensuite. Raised off the ground this provides considerable storage underneath, with the potential to further develop this space in the future.

Materials used are in keeping with the traditional villas of the area and include timber weatherboard cladding and long run roofing, utilised however in a contemporary fashion.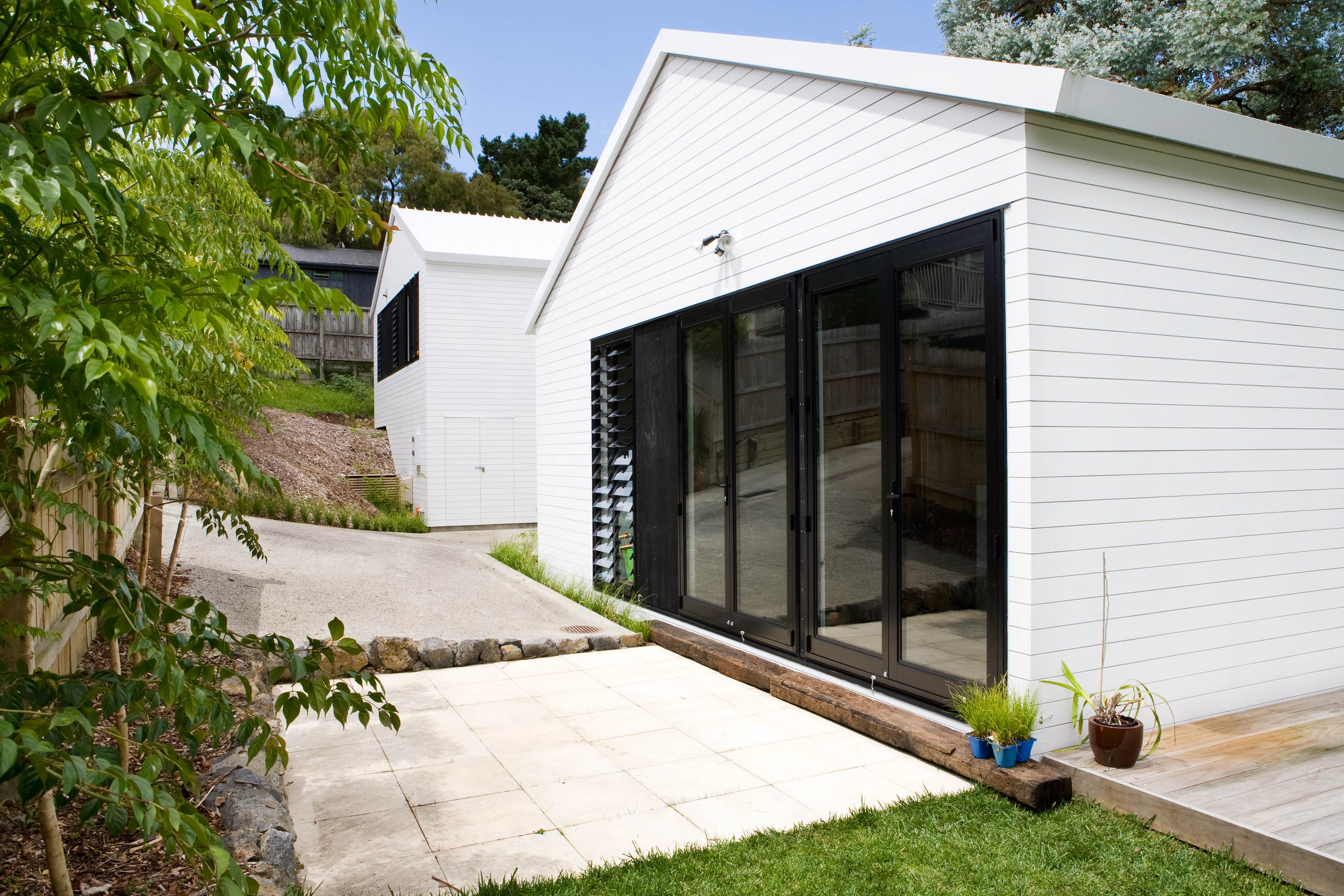 Location - Devonport, Auckland
Project type - New House
Year - 2010