William Denny
Info+
The sinuous outlines of Art Moderne architecture informed the alteration and extension of this stucco bungalow overlooking the water in the Auckland suburb of Westmere. Building up, down and out, whilst maintaining the fluidity of rounded rooflines and curvaceous walls, was the challenge.

The brief from this family of four was to design a master bedroom and en suite within a new upper level that captured a view of the sea. The basement was to be redefined into a games room and more outdoor living created on the sun-soaked western flank.

Perched atop the existing flat roof, a pop-up capsule now envelops the new bedroom and en suite. Its membrane roof waterfalls to the ground and is a contemporary take on the existing curved parapets. Battens mimic the detailing on the façade of the original home so that the structures, built decades apart, nevertheless speak the same language.

Internally a palette of honey coloured timber, mirrored copper and retro-green tiles captures back-to-the-future styling. Astute spatial planning means the headboard forms the back of the vanity unit, which is modelled on a 50s sideboard. A mindful balance of solidity and transparency was required to maintain privacy while embracing the view. Opaque sliding doors and bi-fold shutters link the bathroom to the bedroom and allow an unimpeded show of the faraway Waitakere ranges. A freestanding bath sits proud on a deck located above the rooftops of neighbouring homes.

Downstairs, the ground level was lowered and walls removed to provide a 2.4 metre stud and an open-plan space where the pool table is adequately served by a casual lounge area including a circular vestibule. With revamped garaging and sheltered outdoor living day through night, this Moderne meets Modern combination has been future proofed.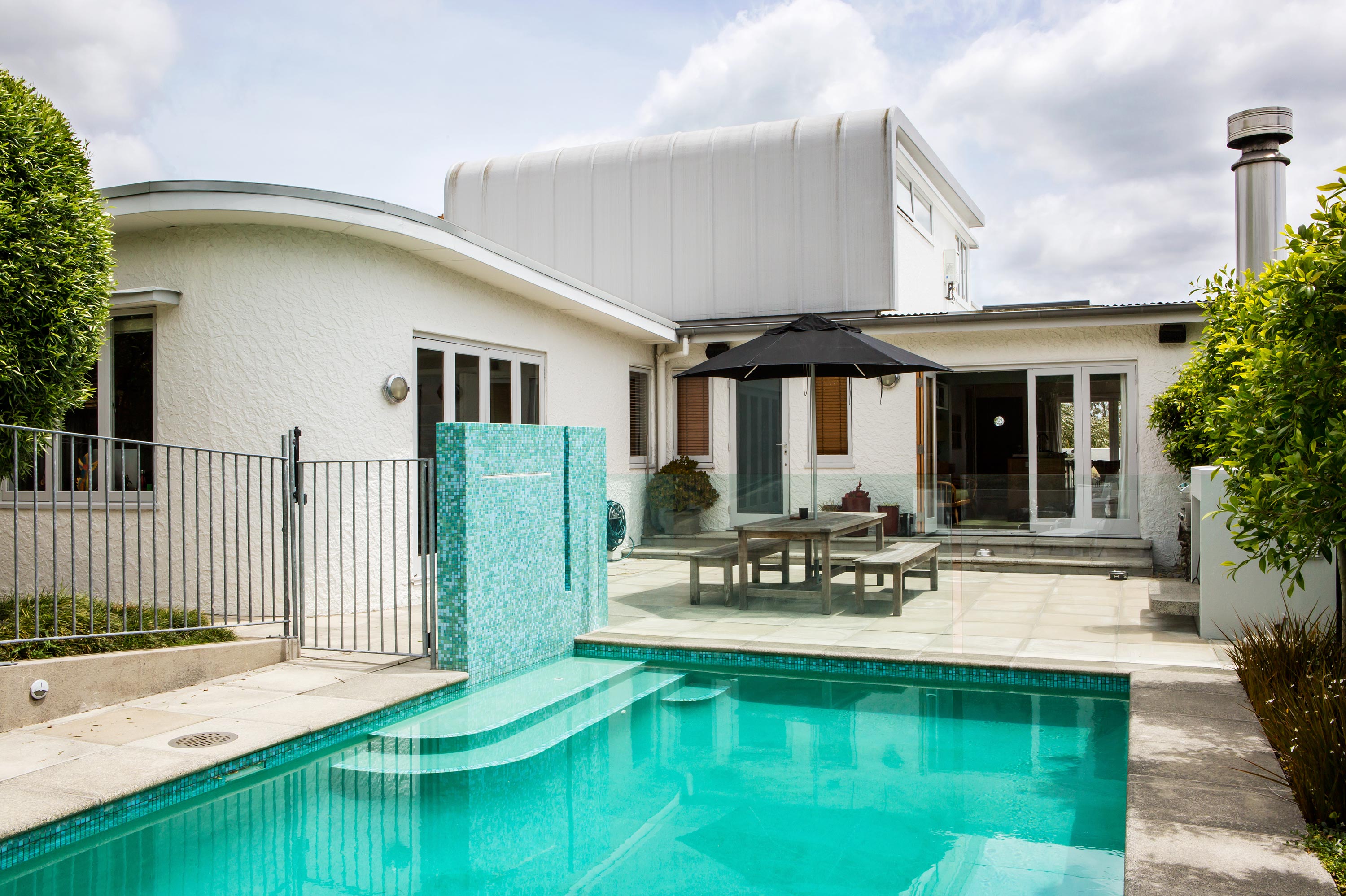 Location - Westmere, Auckland
Project type - Renovation
Year - 2009