McIsaac House
Info+
The town of Bell Block lies north-east of New Plymouth, an area where the surf is always up and the living is casual. This two-level home, a study in solidity and light, belongs to a boat-loving couple who spotted a DAA house in Raglan that sparked their imagination. So they asked for their own version.

While the flat, empty site was no challenge, screening off immediate neighbours that overlooked this section called for a considered approach. A black cedar box on a concrete-block plinth allows a self-contained unit on the ground yet takes lofty advantage of sea views.

The heft of the concrete base, a design element which has echoes of the bach, is countered by the timbered upper storey which appears to cantilever on three sides. A textural screen of battens becomes more intense in areas where there is a need for privacy but opens up in others to the drama of the view. Peeling off from the upper façade are two projections, glazed on one face, to allow light into the deep recesses of the home but still turn a back to nearby neighbours.

Two outdoor rooms cater for sheltered living in the shifting winds: one is a covered space with 'walls' on three sides, the other enjoys full sun and a fireplace. A spiral staircase leads to a 'widow's walk' on the topmost parapet: a secluded place to watch the world go by.

The entry, clad in polycarbonate sheeting, becomes a shadow box in the evenings – the zigzag of stairway the stage on which the occupants perform the daily rituals of life.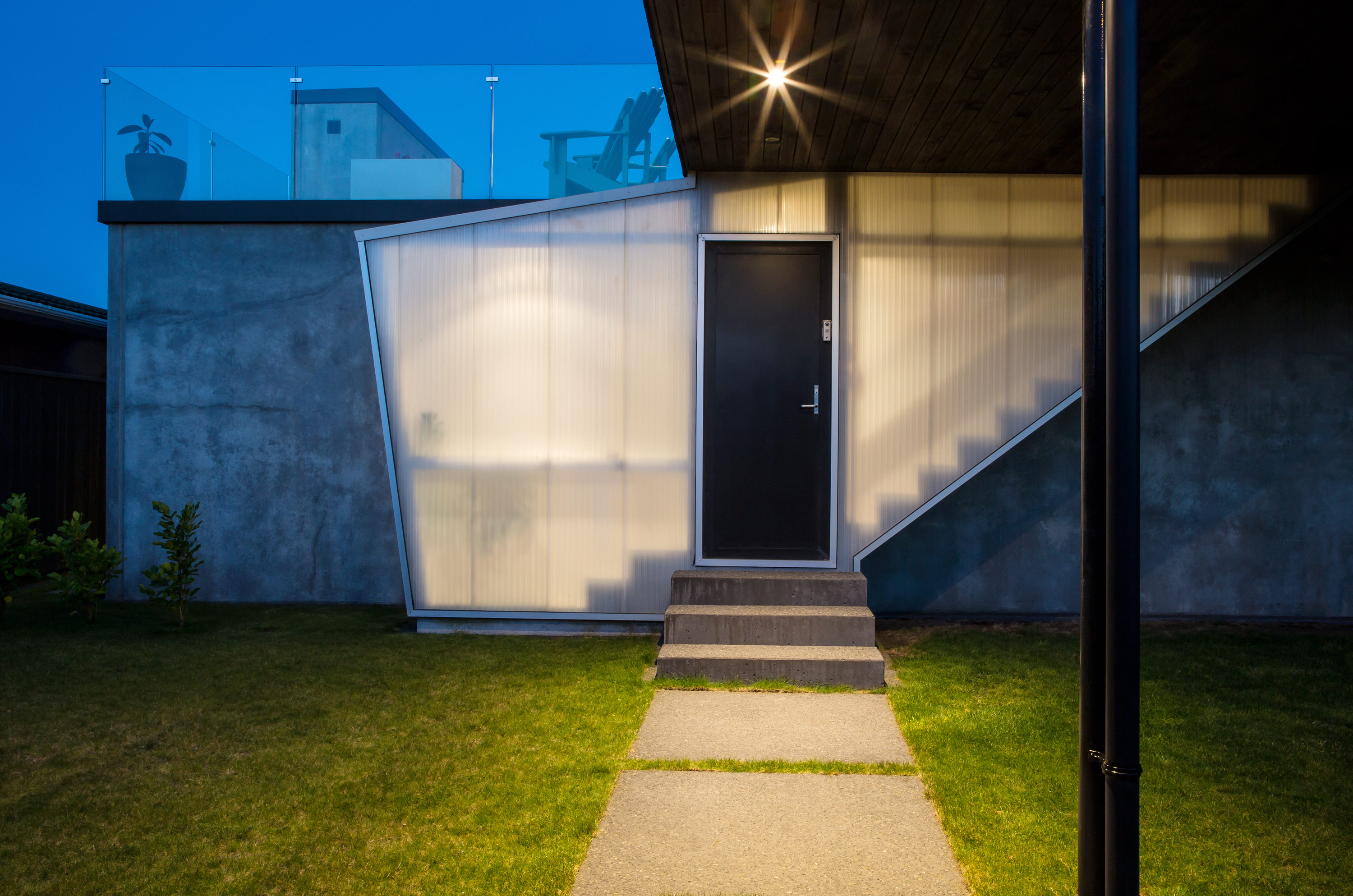 Location - Bell Block, Taranaki
Project type - New House
Year - 2013