Matakana – Lot 11
Info+
The Torea Road development in Matakana is an ongoing collaboration between AMR Developments and DAA. A total of 15 lots are being developed with about half of these completed and the other half either under construction or on the drawing board.

Each property is unique although they all relate in some way to the quiet cul de sac location, front lawns run to the road and fences have been kept to a minimum. Each house is designed as a one-off rather than as a cookie cutter copy of the last and materials vary accordingly.

This design encompasses a big house and a mini house for guests. The clients wanted to include a small dwelling in their design that would provide a self contained space for friends and family to stay but could also operate as a stand alone house to rent.

The mini house needed to look and feel as though it was part of the main house but also have a character all its own. Although sited adjacent to the main house the cedar wall of the garage helps keep the two buildings separate as does the aluminium screen that shelters and defines the front porch.

The big house turns its back to the road and instead makes the most of the mature trees and green views beyond the property, a generous covered deck and pool provide plenty of outdoor living all year round.

The living space includes the kitchen and dining and opens via large glass sliders to the outside. Tucked behind a secret door disguised in a cedar lined wall is the garage. A second hidden door leads off the living space to the private wing of the house which houses bedrooms a bathroom and media room.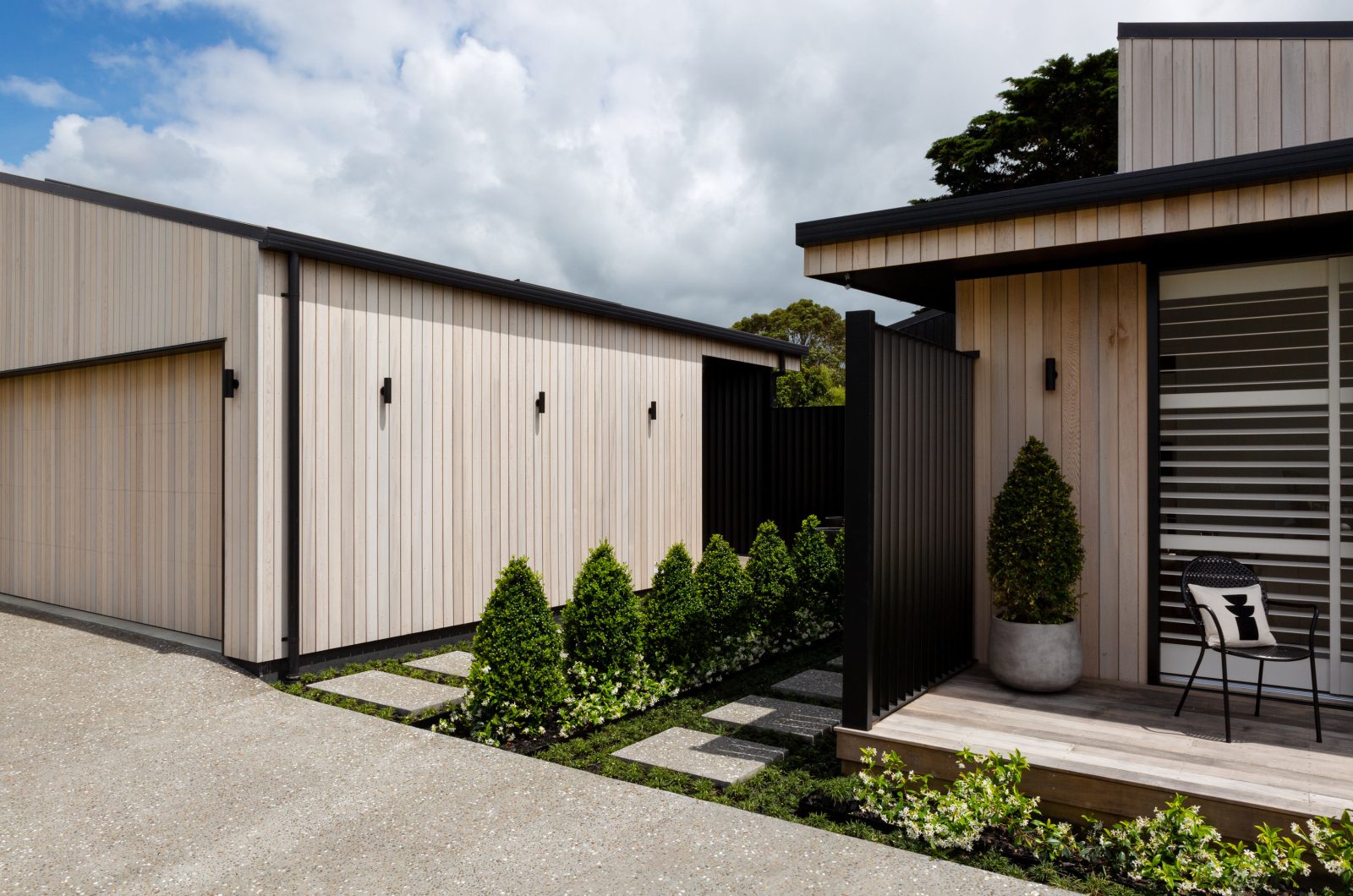 Location - Matakana
Project type - New House
Year - 2021