Hurstmere Rd Brew Bar
Info+
A collaborative project with Kirsty Mitchell from Veneer this is the Takapuna installment of the Mac's brewbar concept. The brief required a space and fitout reflective of the well known brand's personality, embodying the "Mac's experience" - maverick, natural, eclectic, modern and crafted.

The existing building was cavernous, dark and cold. The design team created a light, open interior by raising the floors, installing glazing at high level and opening the rear of the building to form a conservatory space, allowing the north western light to penetrate the bar. The front courtyard space was enlarged to include two outdoor fireplaces and planting.

In general the interior is raw and stripped-back, with concrete walls, floors, glass and timber, providing a blank canvas for the Mac's artwork provided by Shine and the eclectic mix of retro furniture and bric-a-brac.

The bar itself is low (900mm), open and welcoming, with a tall backbar comprising a collection of old front doors. Some of these are backlit and conceal a tv and other familiar household memorabilia, enhancing the feeling of being welcomed into a warm home environment.

Interior planting permeates the space and helps screen areas from one another. These areas are divided so there is something for everyone – sunny conservatory, cozy 'hunting room', informal dining, bar and sun drenched courtyard.

Furniture & lighting is an eccentric mix of traditional, art deco, and mid-century.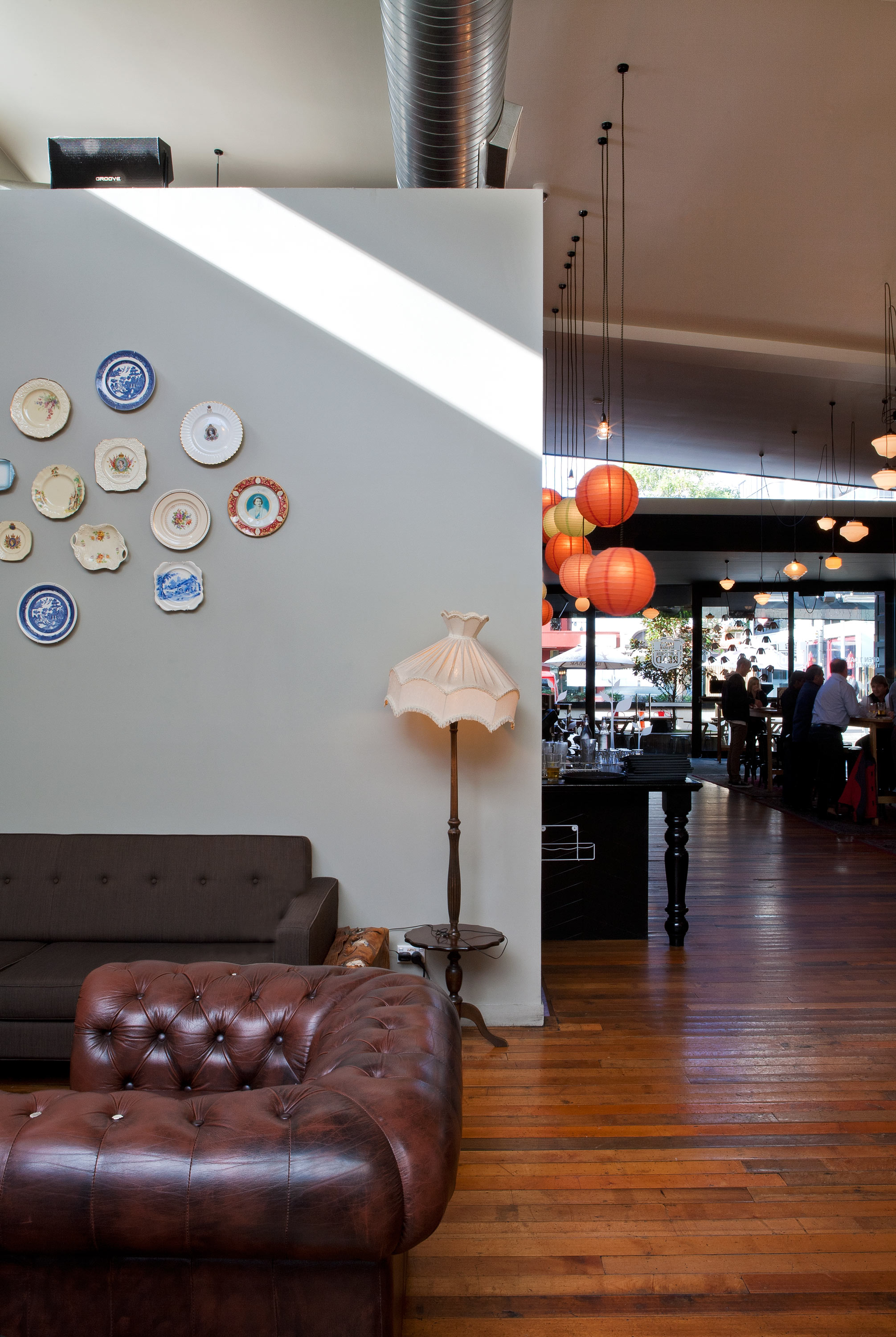 Location - Takapuna, Auckland
Project type - Commercial
Year - 2010