Docherty House
Info+
The first step in a "masterplan" the initial dwelling was intended as a holiday home for the clients that would transition to become guest accommodation when the main house, to be located on the grassy plateau below the original, was completed.

Situated in the hills overlooking Langs Beach the view is breathtaking and the form and materials of the house have been deliberately restrained, so as to ensure the outlook remains the hero.

Taking its cue from modernism the house is a composition of simple forms, one large cedar block, one black roof plane and one concrete floor plane.

The natural cedar block houses the garage and an office/media room and connects to the rest of the house via the hallway, running from the front door to the living room. This functional space has been elevated by the use of a long skylight, allowing light to flood the interior of the house and breaking down the notion of what is inside versus out.

The living part of the house includes two bedrooms a bathroom and the living/kitchen/dining space. This area was conceived as a veranda space, seamlessly opening to the concrete terrace beyond, via large full height and width sliding doors.

The covered terrace then wraps around the north western side of the house where the cedar block has been recessed to provide an external room space, protected from the sun and prevailing wind.

The detailing continues the modernist ethos of the design with a fascia of folded and trimless aluminium providing the function of parapet flashing, fascia and soffit flashing, whilst removing any extraneous lines from the form. Steel posts and downpipes have been paired and placed so as to become a part of the design.

Comfortable and warm, the extended glazing and concrete floors play an integral role in heating the house and at only 97.5m2 plus garage, with uninterrupted views, this "modern" home ticks a lot of boxes.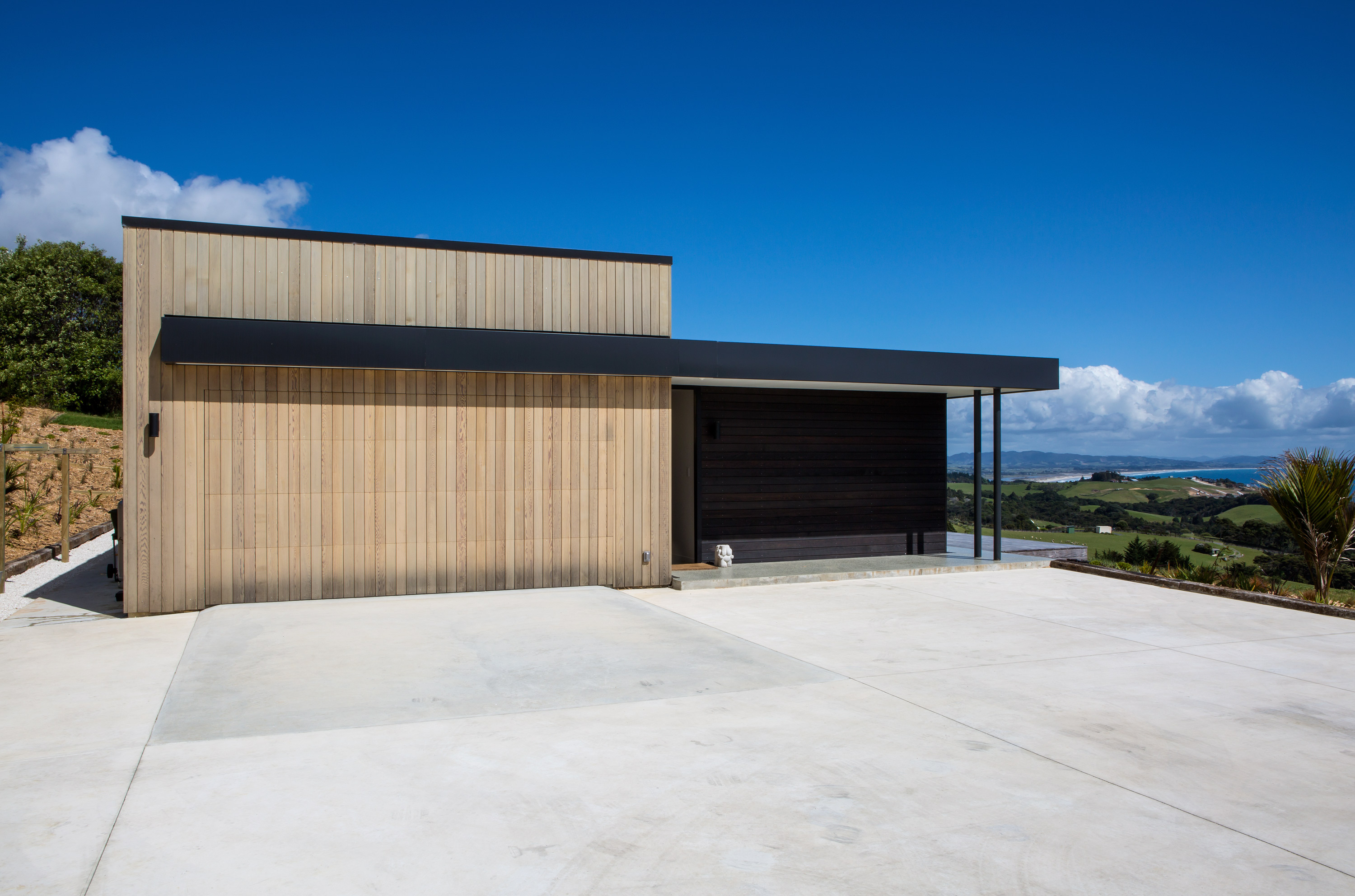 We really appreciated Tim's friendly, down-to-earth and collaborative methods. We always felt part of the process … never detached from it. Our builder also appreciated and enjoyed working with DAA – and that never happens!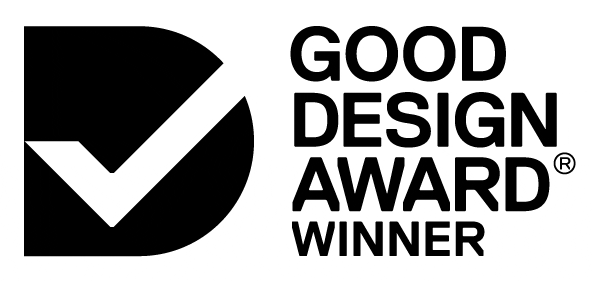 Location - Langs Beach
Project type - New House
Year - 2018