Tyler Street Garage
Info+
Design team: Kirsty Mitchell from Veneer, Tim Dorrington from Dorrington Atcheson Architects, Lucien Law from Shine

The brief was for a bar that provided great food, drawing on the industrial form of the building for inspiration.

The fit out is deliberately pared back with a monochromatic palette, the existing concrete floors have been cleaned and sealed and retain the parking lines and yellow "reserved" markings of its former incarnation.

Existing brick walls are basically untouched both for heritage reasons and aesthetics. The original steel structure has been retained, stripped and painted black and to complement this a new steel stairway and steel panels have been incorporated. Wooden truss beams also painted black float above the space.

The lighting continues the industrial theme with large hanging pendants and exposed conduits supporting bulkhead lighting on the walls.

Furniture completes the aesthetic and is largely made up of steel and timber custom made pieces.

The north-facing site and flat roof space facing onto Quay Street was perfect for a roof terrace. A highlight of the space, the timber decked area with a dedicated bar, open fire, planting and built in seating, provides a unique sun-drenched lunchtime option and secluded evening choice.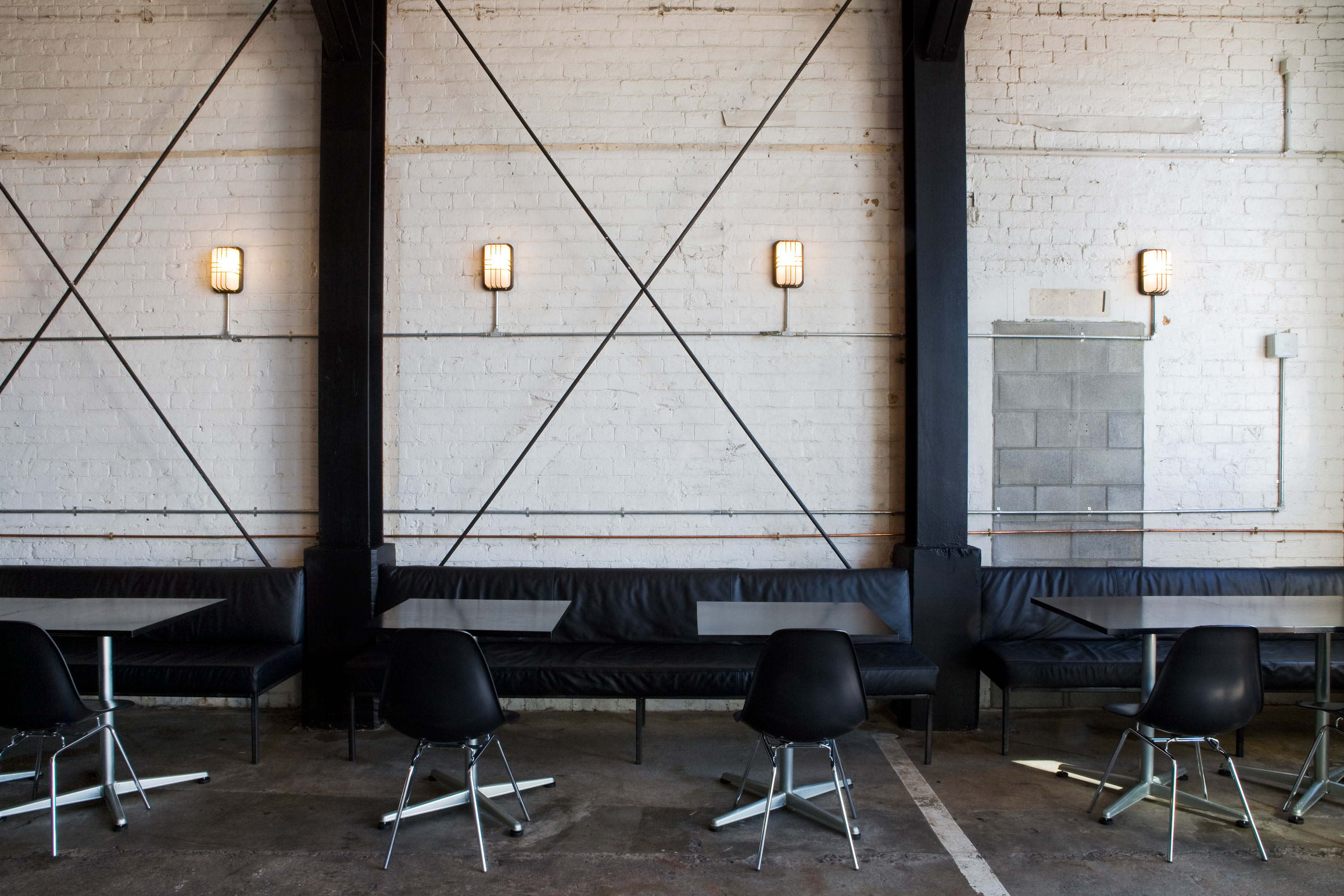 Location - Auckland, New Zealand
Project type - Commercial
Year - 2011