Rutherford House
Info+
"Boxes form the basis of this intriguing modern holiday house…. bold forms and stark lines create an overall effect, which is solid without being monumental. Glass curtain walls create opportunities to bring the outdoors in and to incorporate internal building elements into the geometry of the structure." (Judges comment)

Formally the house consists of 4 main elements; (1) a concrete base, which at some points is folded up to contain interior spaces, (2 and 3) two black cedar clad bedroom blocks, and (4) an open-plan white structured 'veranda'.

The concrete base provides the required floor level rise, creating intermediate zones between inside and outside. Raised decks from both the living room and snug articulate elevated, and in the case of the front deck, covered outdoor spaces.

The living space arrangement suits the extreme climates of the location, activities and varying degrees of privacy. The large open-plan 'veranda' space comprises kitchen, lounge and dining. A snug, a step lower with an open fireplace, can on colder days be closed off from the main space.

The top-floor sitting room affords a private sanctuary for the owners when entertaining family and friends.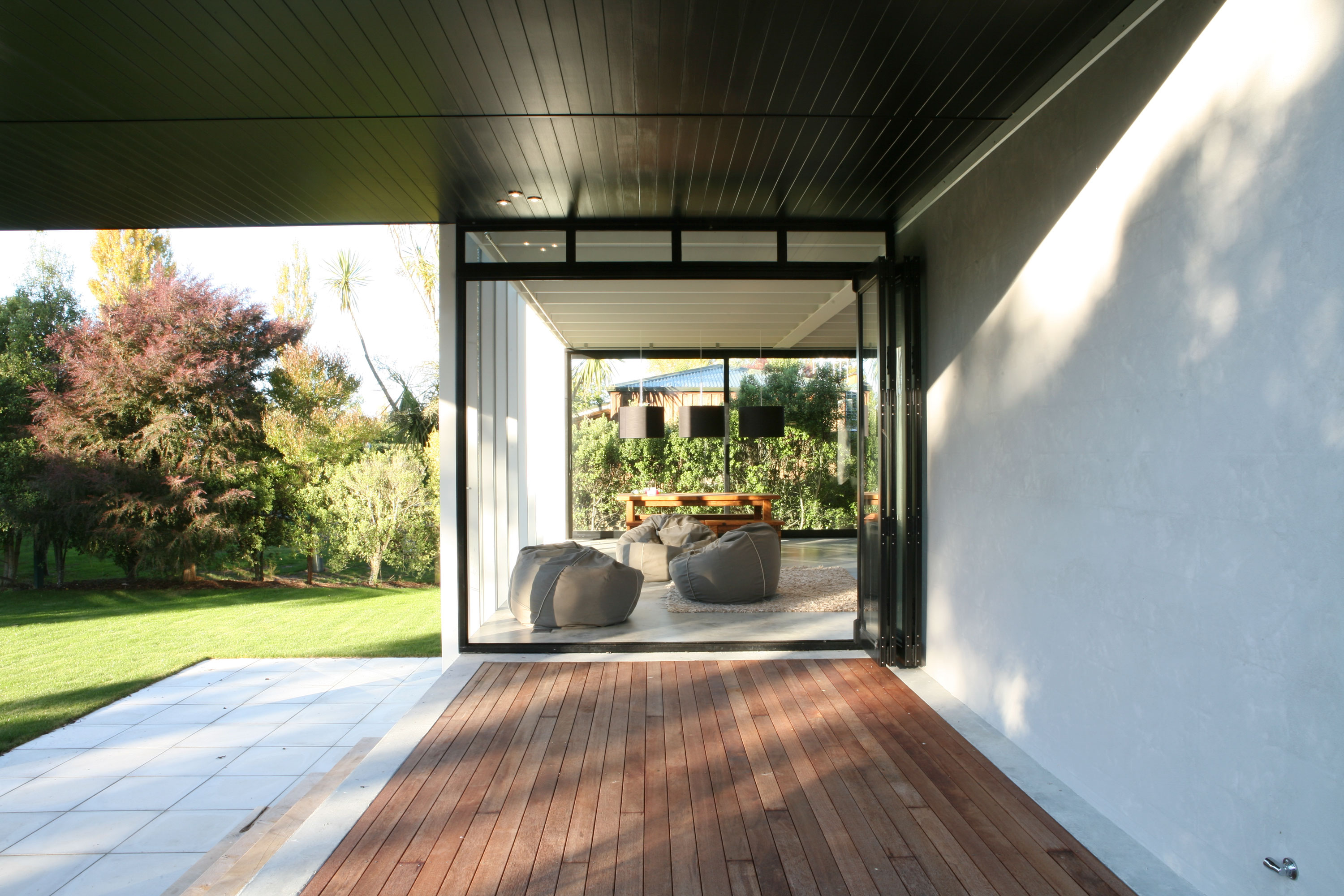 Location - Taupo Tauranga / Oruatua
Project type - New House
Year - 2009