Lynch Street
Info+
In addition to requiring maximum sun and sea views, sustainability was integral to the design. Materials were carefully considered for their energy efficiency and the architecture itself needed to complement this ethos.

The house uses water collected off the gabled roofs and the concrete walls and floor of the ground floor take advantage of passive solar gain. The roof also plays host to panels for solar hot water and photovoltaic for power generation. Power is collected from the solar panels on the roof and is fed back into the grid.

Three separate elements make up the house, a pre-cast concrete ground floor that houses the entrance, home office, house bathroom, laundry, garage and a double bedroom.

The ground floor is linked via a concrete gallery to the timber "boatshed" at the rear of the section. This hovers over the ground, capturing views of the water in front and provides a distinct private space. Housing a second living room, out-door covered room, two bedrooms, a bathroom and separate entrance, it can be entirely closed off from the main house.

A second gabled "boatshed" hovers over the solid concrete base and is accessed via timber stairs. This houses the upstairs living room, dining room, kitchen, master bedroom suite and a substantial covered deck.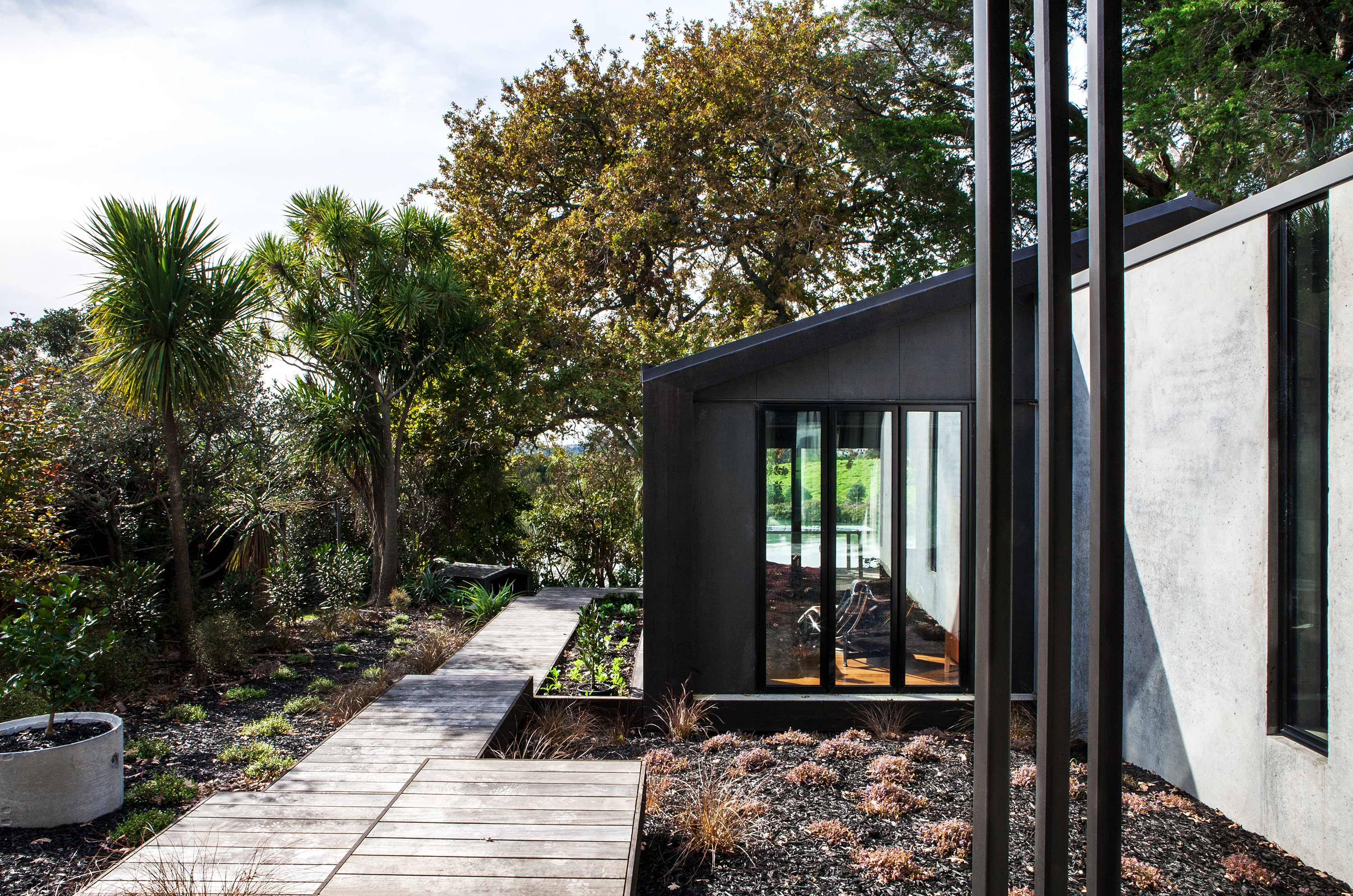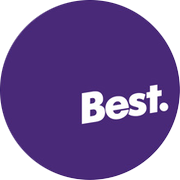 Location - Pt Chevalier, Auckland
Project type - New House
Year - 2010