John Street
Info+
This charming cottage on Ponsonby's John Street is one of the oldest dwellings in the historic suburb and had undergone several dubious additions over the years, including a narrow upstairs deck, gabled turret and layers of lean to's out the back to supplement its tiny footprint.

The unique design of the cottage and its location, backing onto the playing fields of St Paul's College, attracted the clients, who immediately saw the appeal of inner-city living coupled with the benefits of the park-like school grounds, the location offered.

Internally the house consisted of only 85m2 over 2 floors and required a complete reorganisation to create a modern family home. The existing house was lifted and shifted back from the street to create a parking pad out the front, a necessity on John Street where parking is compromised.

The original portion of the house has been modernized but maintains its character. It now houses the bedrooms, the house bathroom downstairs and a master suite upstairs. The front façade has remained faithful to the original cottage.

The contemporary extension out the back, a sleek modern box is juxtaposed against the original. This incorporates a modern kitchen which opens to a sun-filled north facing courtyard. An open-plan living and dining room in turn opens onto the deck and terraced garden. In the Japanese tradition of "borrowed scenery" the garden appears to continue through a back gate and onto the rolling playing fields beyond.

The original weatherboards, timber window joinery and interior character features have been maintained in the cottage while the extension is clad and fitted out with modern materials including eterpan, aluminum joinery and mebrane roofing.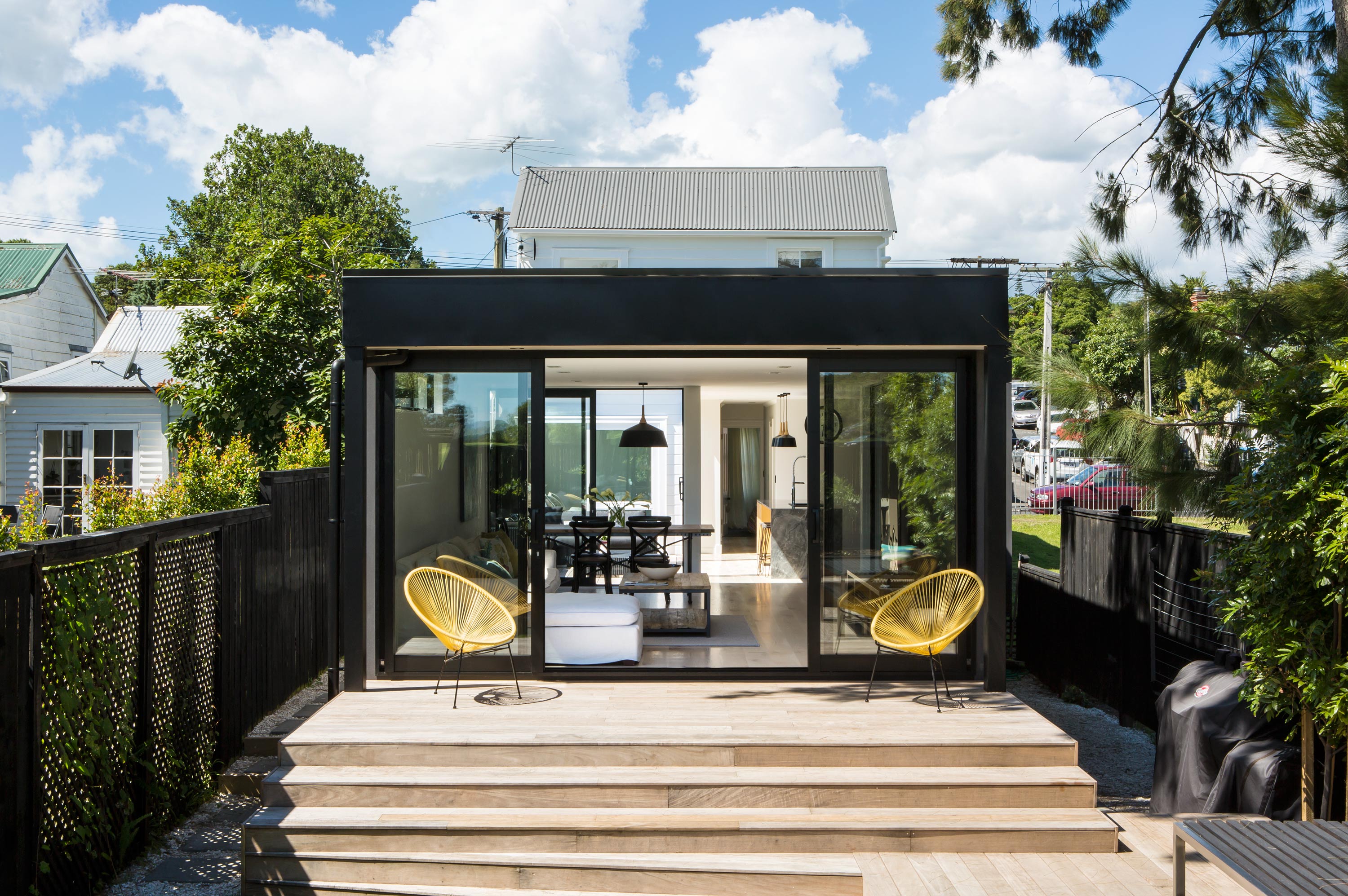 Location - Ponsonby, Auckland
Project type - Renovation
Year - 2016