Coopers Beach House
Info+
This beach house has an overall feeling of simple restraint. Modest materials used in deceptively simple ways manipulate site, space and light to organise the "bach" in a straightforward, playful and inventive way. The surprise placement of circulation along the perimeter appears to have been the key move in unlocking the architectural solution. (Judges comment)

Located in a beachside subdivision in the far north the site is almost flat. Due to the "suburban" nature of this site it was extremely important to incorporate as much privacy as possible, without compromising the available views and sun.

The house consists of four main elements - a bedroom block, living pavilion, garage and the corridor that links these.

The living pavilion sits apart to the north of the bedroom block and references a campsite in homage to the campground that occupied this area for many years. Two sides of the pavilion completely open up evoking a sense of casual living associated with the traditional Kiwi-family camping holiday, while windows to the other sides further bring the outside in.

The garage and basement of the bedroom block are linked to the rest of the house by the polycarbonate-clad corridor. Conceived as a breezeway this works more as an exterior space, connecting the various elements of the house.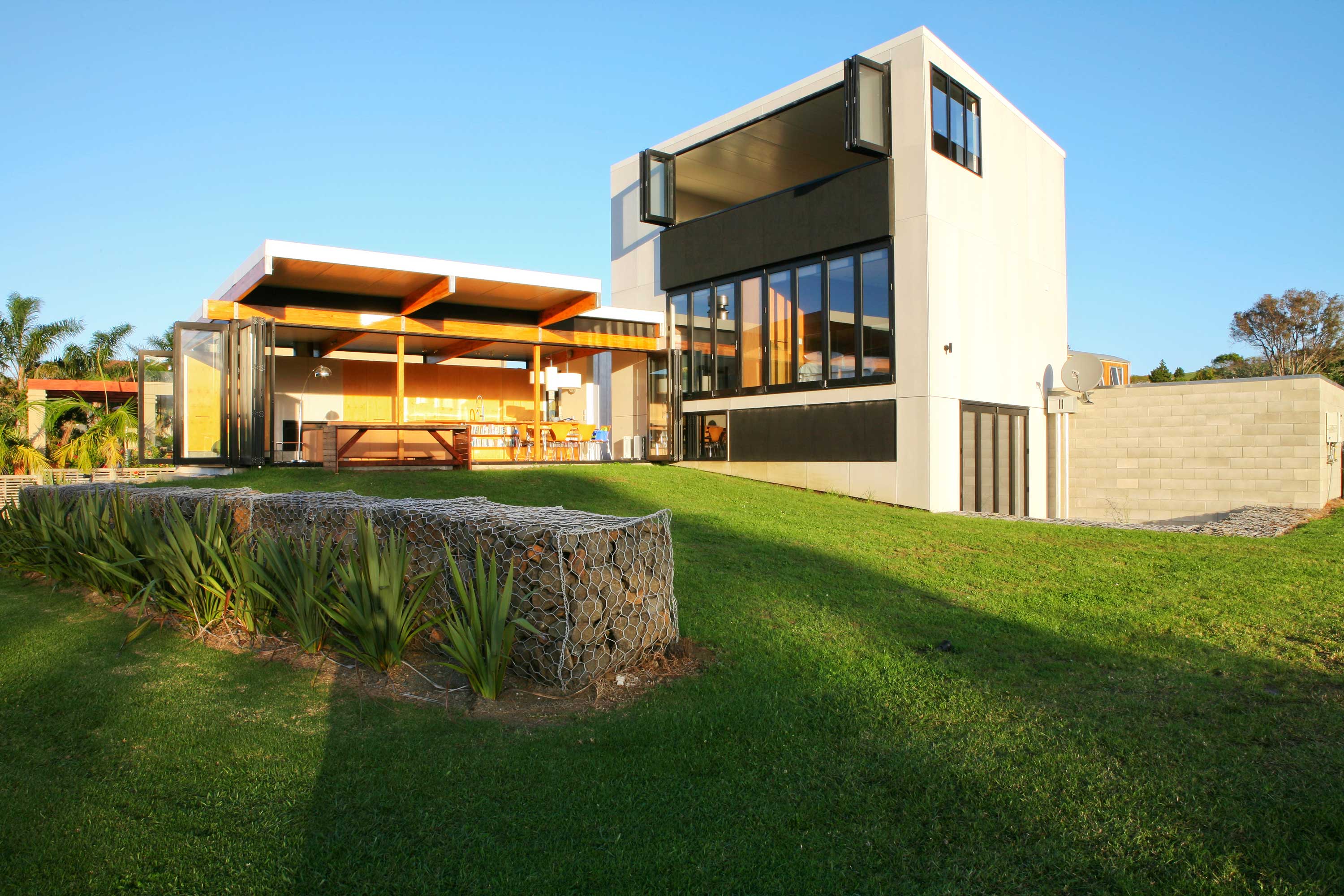 Location - Coopers Beach, Northland
Project type - New House
Year - 2007