Winsomere Crescent
Info+
The original house on this waterfront site was a double-skin brick bungalow with warren-like rooms and little connection with the amazing views on offer. Time-worn but sturdy, the clients liked the traditional detailing of the existing house but wanted to maximise the sun and views.

Philosophically, a renovation was preferred to a new build and the brief required a contemporary home incorporating the existing. As a result, the focus of the design was on an amalgam of the old and new structures.

Formally the house comprises two exisiting and two new blocks, linked by the hallway, foyer and stairs. The existing blocks contain two brick-clad and lined bedrooms, an office and an original art deco bathroom. The new blocks contain the living spaces in a zinc-clad apexed void, and the master suite in a cedar-screened block. These sit on a lower level plinth, which houses a guest bedroom, bathroom, laundry and media room.

The original brickwork has been stripped back and painted white as part of the re-presentation of the old house, and is further enhanced by the refinished interior doors, double-glazed existing lead-light windows and timber details.

The house is directed to the view and is arranged so that, on entry from the street, there is a natural progression from the original house through to the new. From the foyer, stairs lead down as the asymmetrically framed view is revealed.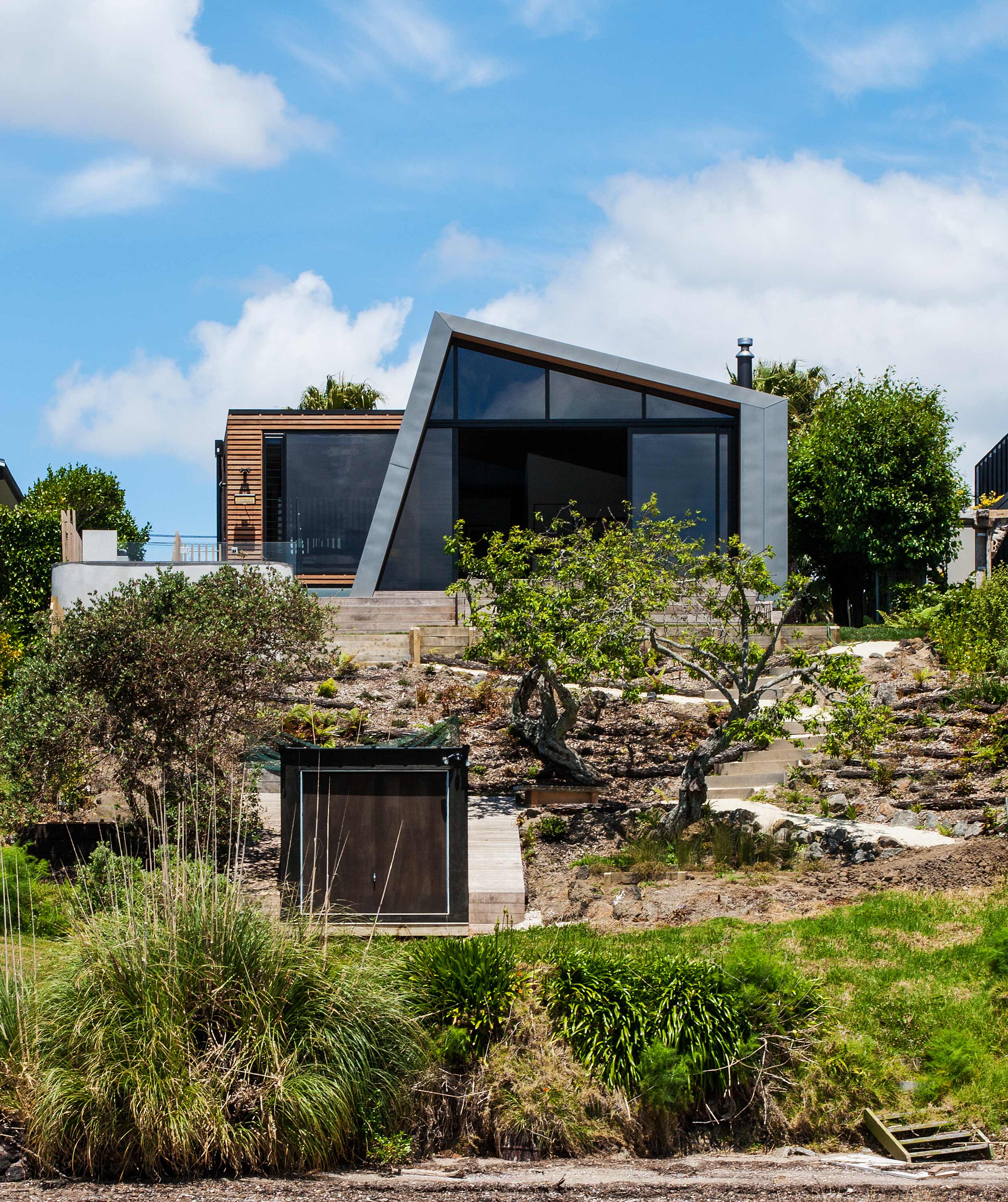 After short-listing three architects for our project, we decided to work with Tim Dorrington due to his easy rapport and the confidence he inspired in leading our extensive renovation. It proved a great decision.
Location - Westmere, Auckland
Project type - Renovation
Year - 2012